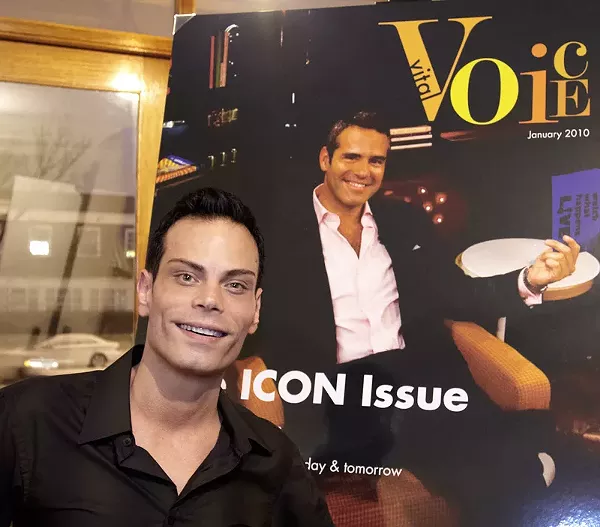 Publisher Darin Slyman and the cover of the new Vital Voice.
Left-to-right: Richard Nichols, Staff Photographer; Collin Murphy, Senior writer; Carla Robinson, Advertising Account Exec.; Darin Slyman, Publisher; Tuess Tulley, Director of Business Affairs; and Jeff Kapfer, Graphic Designer.
Darin Slyman -- or D'Sly -- and party MC Diana Pepsi.