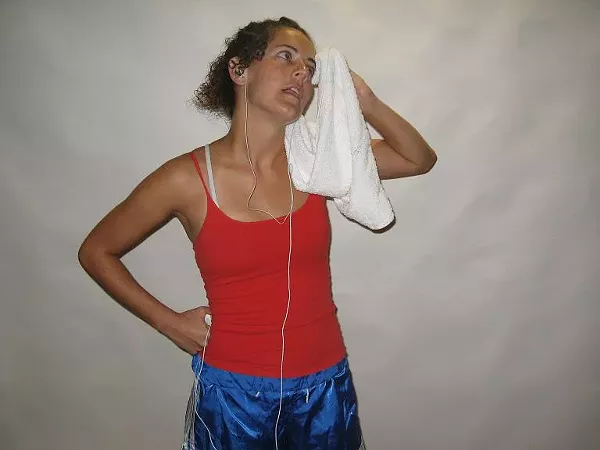 You go, girl. Go right back in the house and get yourself a real costume. Here's a tip: If your getup is something you'd normally wear on a Tuesday, it doesn't count.
Ah, we get it. You're a businessman, and you're evil. Even though this costume is kinda relevant, what with the impending Even Greater Depression, it still looks like you bought those devil horns at the Quickie Mart on the way to the party.
We bet you were planning this one for weeks. It might be scary to the dude who wakes up next to you, but that's about it.
We'll give you two points for cutting holes so you won't suffocate, but we're gonna deduct five for being the lamest ghost ever and another 3,862 for looking a little too much like a raging racist.
Thanks to our nation's dropout rate, at least you can rest assured knowing only 80 percent of the population has considered this one before.
Um, no, it's not. It's just you, being your regular lame-ass self.
The toilet paper mummy, huh? Here's hoping you pass out in downtown and provide a homeless person with some much needed quilted comfort.
What do we have here? Hair pulled back? Fancy glasses? You're trying to be Sarah Palin, aren't you? This is gonna be the last-minute go-to costume for practically every brunette we know, so you'd better do it right. We're talking hockey jersey, pit bull lipstick, fake Down Syndrome baby in one hand, velvet painting of Jesus riding a dinosaur in the other…funny grammar also.
You're a doctor! You're a killer! You're a killer doctor! You totally didn't just borrow your friend's scrubs and add fake blood!
Really, dude. Throwing on a wig and dress is not a costume, unless you're going all meta and are actually pretending to be a frat boy pretending to be a drag queen. We'll give gay guys a pass on this, as they all have to go in drag at least once, but any respectable homosexual would put forth a lot more effort on his looks.