Press photo via Bandcamp
Walk Miles, a.k.a. the Walkman
When we last heard from Walk Miles, who records under the alias the Walkman, his September 2015 The Tape EP revealed a bright, restless talent caught between hip-hop's boastful claims and the reality of minimum-wage, work-a-day reality. His prowess as a serpentine lyricist, passionate performer and inventive producer was evident even on that brief EP, and he didn't make us wait for a follow-up or two.

Miles dropped two releases on January 3 — his 21st birthday — and marked the passage into full-fledged adulthood with the full-length Year and the EP Oh Man, done in part with rapper Onanimous. His style hasn't changed markedly in the short time between releases, but his abilities have strengthened, with verses that are tighter, sharper and bracingly honest.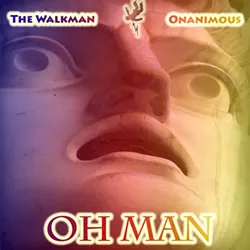 On an almost balmy night in late February, Miles forgoes the bars and cafes of the South Grand strip, preferring to walk and talk about his newest releases. In person, he's charmingly shy at first, becoming more animated as he talks about his proudly geeky passions (superhero movies, video games) and frustrations (getting heard, getting paid).
That last issue — getting paid — occupies many of his verses on Year, from the bellicose opening track "Last Year," in which he steels himself against the likelihood of obscurity, to the details of his job washing dishes in an egg roll factory in "Ethnic Work Ethics." He's hardly the only one not getting rich off of his art, but he's unsure of how even to make the rent money off his tracks.
"It's ridiculous to me how difficult it is to get to the next step, even if you work really hard," says Miles. "So many people quit before they're really, really good. It's like there's no reason not to quit — it's a bleak road. And I don't mean to keep bringing it up, but it's what's going on in my life right now."
In the chirpy, whirring track "Most Likely," Miles outlines the predictions his high school classmates made about his future — most likely to waste talent, to stay high, to get arrested — and takes an honest look at those prognostications. "I wasn't a troublemaker," Miles says of his school days. "Trouble found me and then I would make it worse." After dropping out of school to, in part, pursue his art, Miles wonders if his classmates were wrong.
"I made a stupid decision to try to do this," Miles says of his chosen field. "This is impossible. Unlikely. But, you know, it's what I do. I can't really choose another thing."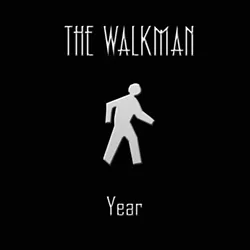 If Miles sounds defeated, it's hardly the dominant strain of his music. The songs on Year are admirable for their honesty, their bare-bones striving and their belief that a pop-culture junkie with a mile-a-minute mouth can clear his own path.
His production work mirrors his pantheistic approach to media (as a lyricist, he's as comfortable riffing on Star Wars or the NBA). His calling card kicks off each track: a mutated sample of Jennifer Aniston from the cult film Office Space opining, "This is me expressing myself." It's a cri de coeur for Miles both in meaning and in source. Elsewhere, "No More Puns" from Oh Man takes its backing track from the Netflix series BoJack Horseman. Miles' sources are varied — playful, a bit geeky, usually redolent of marijuana — and they broaden his palette away from purely trap music sources.
"I feel like I'm getting better with every record," he says after decrying some rookie production mistakes on earlier tracks. "I like that there's something I can improve on easily with every one."
But while music is his main outlet — he claims to have eight other albums and collaborations in the fire — Miles has his hands in a few other artistic pursuits. He's working on a screenplay or two and contemplating giving stand-up comedy another shot despite a memorable, if humbling, first performance. "The first time I did it I bombed so hard that I ended up laying on my back — to one person," says Miles with a laugh. "How do you bomb to one person?"
The experience mirrors the few live sets he's done as the Walkman. "I did a couple of shows; I didn't sell any tickets; I didn't get asked to do any more shows," says Miles. "I got compliments from the one guy who was at the show, working the boards. But what do you do with that? What do you do with a congratulations and a pat on the back and then they send you on your way?"
These frustrations don't seem to be slowing Miles from making music; rather, they tend to fuel some his brightest moments. But from the strength of these two releases, it's unlikely that he'll be slept on for too much longer.

Stream both releases below: