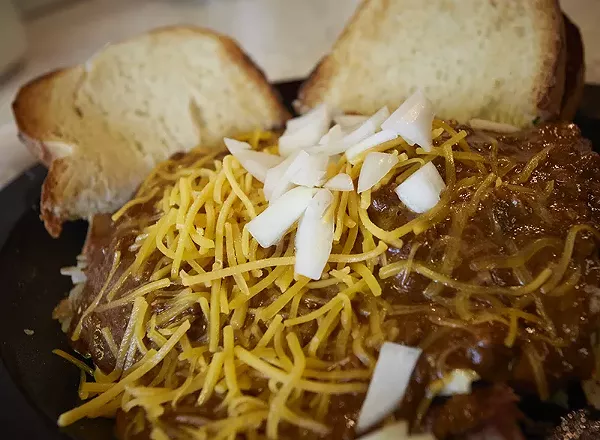 Olivette Diner's mighty slinger.
Eat Rite cook Josh Kempf serves up the hangover cure.
Boardwalk Cafe's gravy skillet: The greasier the better, obviously.
Owner Vince Diblasi of the Olivette Diner. It has been around since 1958, and their biggest claim to fame is that Head East shot the band photo for "Flat as a Pancake" there.
The window at Olivette Diner.
Eat Rite's legendary slinger.
The new Courtesy Diner in Affton.
The patio of Boardwalk Cafe in Old Orchard Webster Groves.
Diners in Boardwalk Cafe.
The chefs of Boardwalk Cafe.
The Sunday-morning crowd at Tiffany's is all business.
Kingside Diner in the CWE.
The Courtesy Diner on Kingshighway.
A staple of classic American diners: the jukebox, of course. This one's at Courtesy.
Courtesy's Kenisha Doss: "Smiles are on the house."
Courtesy's all-American classic burger and fries.
City Diner is a south-side institution.
A full house at City Diner for Sunday brunch.
City Diner's owner, Pete, and crew organizes the dishes.
The Buttery on South Grand.
The Buttery's owner Don and long-time staffer, Donnie.