Riddle of Steel's "Final Rockdown" at Bluebird, 9/27/08
Fans traveled from as far as Atlanta and Denver to see St. Louis' Riddle of Steel play it's final show at Bluebird Saturday night. Photos by Sarah Paradoski.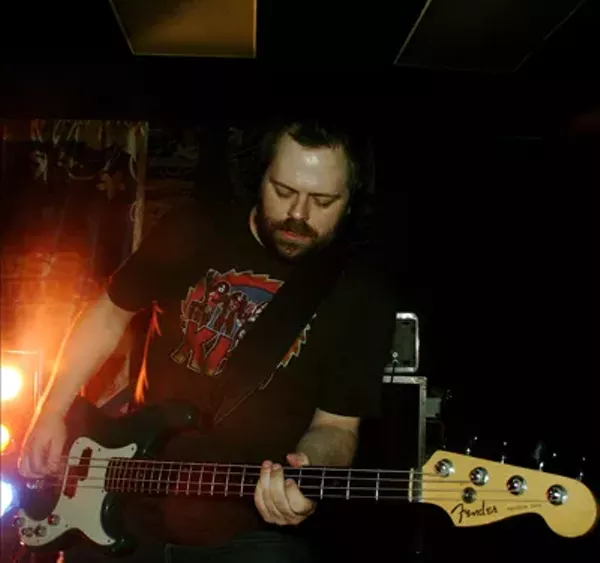 Jimmy of Steel (Jimmy Vavak.)
Rob of SteelRomaDodge (Rob Smithc-- he's the drummer of all 3 bands.)
Andrew of Steel (Andrew Elstner.)
The crowd was enthusiastic during the last song at the last show by Riddle of Steel.
Rock-themed food was being served outside. A Riddle of Cheese is a grilled cheese with a hot dog inside, I am told...
Artists painting a mural on the wall of a bluebird version of the cover of the Clash album, London Calling.
The huge crowd rocked out to Riddle of Steel near the end of the performance.
The crowd watches Roma 79.
Rob of Steel drumming his ass off.