Riddle of Steel at the Firebird, 10/10/09
St. Louis rock stalwarts Riddle of Steel with openers Roma 79 and Traindodge played late into the night at the Firebird. Photos by
Nick Schnelle
.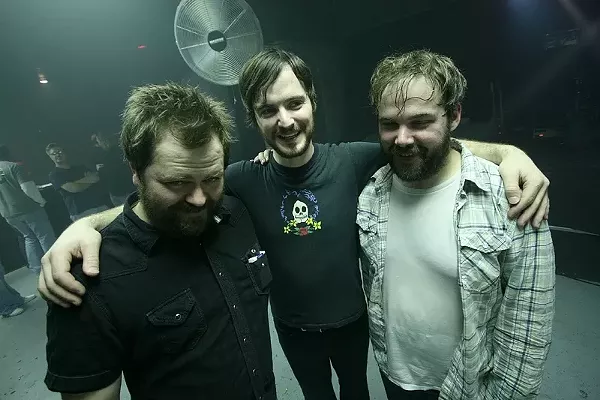 Jimmy Vavak, Andrew Elstner, and Rob Smith of Riddle of Steel pose for one last photo as a band after the show.
These two decided to start Halloween early.
The
RFT
's
Best Bouncer of 2009
Mike Cracchiolo tests his luck at one of the pinball machines...but isn't doing so hot.
This guy loves Riddle of Steel.
During Riddle of Steel's set.
The poster for the show, by Steve Kozel.
Euclid Media Group, LLC
Read Our Sister Publications