Page 2 of 3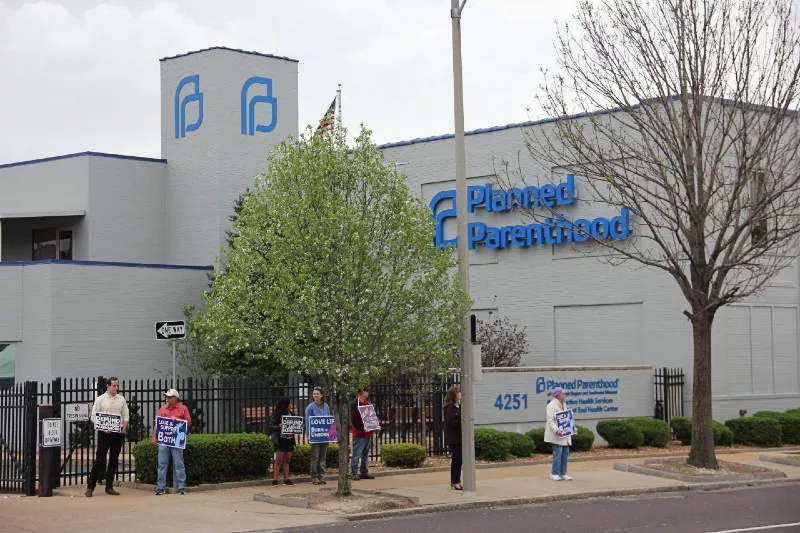 In 2018, the Missouri Department of Health and Senior Services' licensing supervisor, William Koebel, visited Planned Parenthood's Forest Park Avenue clinic for an inspection. This was new. The clinic's operations were typically reviewed every year by an inspector, but this was the first time the department's top regulator had visited to personally handle the inspection. In fact, it was the first time Koebel had inspected any medical facility. But Koebel and/or members of his team visited five times that year, and even though there had been no problems with previous years' inspections, Shannon says these new probes had an "accusatory demeanor."
"It seemed as if they didn't understand their own regulations, as if they didn't understand the women's anatomy," Shannon would later testify in a state hearing. "They started asking questions as if they didn't understand how to do an inspection."
One point of contention between Planned Parenthood and the state was a new regulation to administer two pelvic exams, instead of one, to women prior to an abortion. With patients traveling from across the state to come to the clinic, the requirement meant women would have to travel to St. Louis multiple times, an added and invasive hardship that Planned Parenthood says served no medical purpose and was only designed as another barrier to women seeking the procedure.
"Patients were made to get unnecessarily violated," Shannon later testified.
When Planned Parenthood refused to conduct the extra exams, citing their duty as health-care providers to do what was best for their patients, the clinic was issued a citation. The complaint was filed by Koebel.
At the same time, the state was dragging its feet on renewing Planned Parenthood's license. With the license set to expire at midnight on May 31, 2019, the organization went to court and persuaded a St. Louis judge to issue an injunction, allowing the clinic to temporarily continue operations while the licensing issue was worked out.
Under court orders to make a decision on Planned Parenthood's license, the state announced in June 2019 it would not be issuing a renewal. Koebel's boss, state health director Dr. Randall Williams, claimed state inspectors had uncovered 30 violations, including botched procedures.
"We feel we have a duty to prevent future harm, to prevent future accidents or bad outcomes from happening again," Williams told reporters during a June 21, 2019, news conference.
But Planned Parenthood claimed the denial was politically motivated and argued the state had "weaponized" the licensing procedure as a backdoor way to end abortion in Missouri.
Circuit Court Judge Michael Stelzer eventually ordered the two sides to take up the dispute in front of the Missouri Administrative Hearing Commission, which has authority over licensing disputes in the state.
A hearing scheduled for that fall pitted Planned Parenthood against top state health officials. Shannon was among witnesses due to testify. If her side lost, it would mean more than a single clinic closing — it would be the end of legal abortion in Missouri.