Lamb of God at the Pageant
Lamb of God, Municipal Waste, God Forbid, As I Lay Dying and Children of Bodom on May 2 at the sold-out Pageant. By Egan O'Keefe. Related:
20 Amazing Metal Shirts
.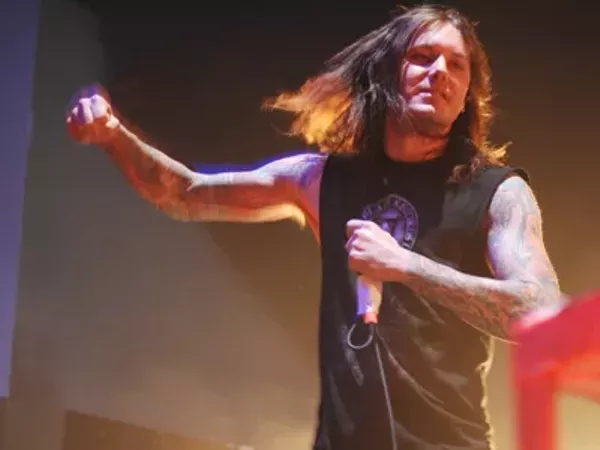 During Lamb of God's set.
Mark Morton of Lamb of God signs autographs after the show.
Byron Davis of God Forbid meets with fans after the show.
Euclid Media Group, LLC
Read Our Sister Publications