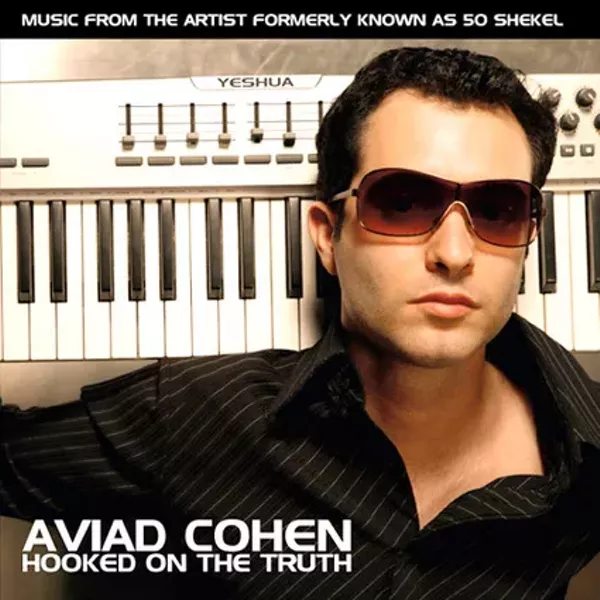 OK, this guy used to be known as "50 Shekel," a parody of 50 Cent, only without the bullet wounds and drug dealer rep. Now look at him, all cleaned up and electro-fied. The kicker -- he's down with Jesus, also.
The Worst of 2 Live Jews: The Best of the Shtick's
According to the product description of this rap CD, performed by two young white Jewish men, "What started as a joke became one of the most popular comedy acts of the '90s." That's an assertion up for considerable debate.
Another essential 2 Live Jews comedy production!
Schlock Rock: Learning is Good
The first Shlock Album features ''Learning is Good,'' ''Abarbanel,'' ''Old Time Torah Scroll'' and ''Making Aliyah Today.'' Released in January 1986.
Chutzpah: Hip Hop Fantasy
According the band's biography posted on its Web site: the first ever Jewish Hip Hop Supergroup – have been together, on and off, for as long as anyone can remember. Brought together by the magisterial Dr. Dreck, a profoundly influential figure in the annals of Hip Hop, the trio consists of Master Tav, the lead rapper; MC Meshugenah, the slightly unhinged one; and their tagalong fourth, Jewdah; the Jewish/Rastafarian, toaster/philosopher.
MC Serch: Return of the Product
The former member of 3rdBass had a brief solo career. 3rdBass were no joke, they took potshots at MC Hammer and Vanilla Ice in the early '90s. Alas, rumor has it he wasn't bad enough -- the Beastie Boys wouldn't let him join their group.
Alan Eder and Friends: The Reggae Passover
The album descriptions states, 'Traditional Passover songs sung in Hebrew with reggae and African-inspired rhythms. There are plenty of reggae Christmas albums but this is the first that blends 'music from the Jewish and African Diasporas'''
Salem: Necessary Evil
Controversial Israeli doom metal band.
Bob Booker & George Foster Present: You Don't Have to be Jewish and When You're in Love the Whole World is Jewish
A comedy album, "These Jewish jokes were ones that could be repeated at any office gathering or weeknight Pan and Poker games, like the ones I recall my parents having in the mid '60s," says reviewer Hal Lifson.