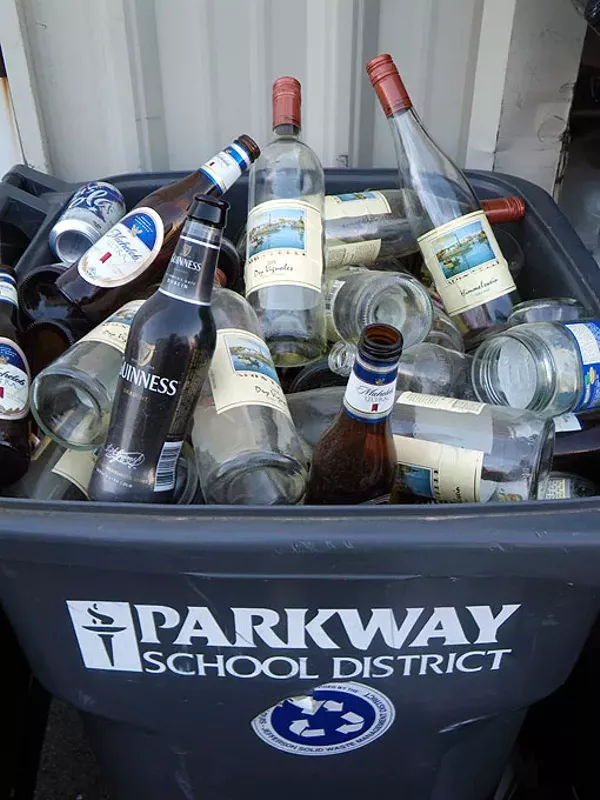 The Parkway School District currently recycles waste from its 33 buildings. Green Trails residents say this picture shows that Parkway also accepts recyclables from other entities. The manager of the site says the district has stopped the practice within the last several months.
Old appliances are among the many items collected and stripped by Parkway.
The presence of asbestos in a container on school property alarmed Green Trails residents.
Parkway's recycling manager says the district safely disposes of asbestos – hence the signs.
Plastic paint cans, stainless-steel appliances and cardboard contribute to the 1,000-plus tons of waste recycled by Parkway every year.
Parkways sells its recyclables according to commodity prices. Metals that contain iron, including steel appliances, yield a higher return.
Waste waits to be sorted and organized.
As the district completes renovations to school buildings, old parts are retired and sent to the recycling facility.
When the leaves on the trees have fallen, Green Trails residents can see piles of recylables from their backyards.
The clanking of metal can be heard intermittently in Green Trails homes. Sometimes it starts before 7 a.m., residents say.