Page 4 of 4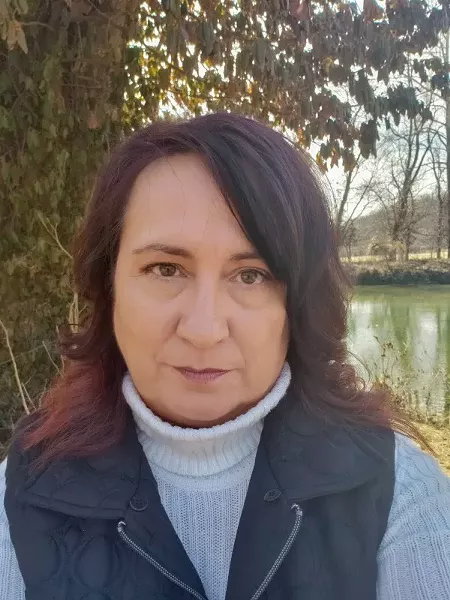 COURTESY OF TWILA BARNES
Twila Barnes is a genealogist who has traced the history of faux tribes.
Twila Barnes grew up twenty miles outside Clinton and attended high school in the early 1980s. She remembers when citizens of a tribe seemed to appear out of nowhere.
"They were seen as New Age people at the time, people didn't pay much attention," she recalls. She adds, with a sigh, "They've had years to grow."
Barnes, a professional genealogist and citizen of the Cherokee Nation of Oklahoma, is something of an expert on self-proclaimed Cherokee tribes. In 2012, she was launched into the controversy around Democratic U.S. Senator Elizabeth Warren, whose claims of Cherokee heritage created a vortex of identity politics, actual politics, and cultural theft.
But more than just becoming a frequently booked guest on cable news shows, Barnes used her expertise to solve the mystery — embarking on a mission to evaluate the ancestry claims and "family stories" that the senator insisted were valid. Thousands of words and several lengthy, primary-source-filled blog posts later, Barnes had her conclusions: Warren's family had been listed as white "in all records and documentation for the past 188 years."
But as the Warren controversy faded, Barnes says she recognized a similar dynamic surging in America. There had always been "pretendians," but a corner had apparently been turned: More and more people were believing these dubious claims. And the scale kept growing.
"I don't think America knows it's as bad as it is," Barnes says. "America doesn't know enough about Native Americans to know that these people are fake."
In July 2018, more than three months before the L.A. Times published the first part of its investigation featuring the Northern Cherokee and related self-identifying tribes, Barnes published her own research in a six-part series described as "debunking the myth of a fake tribe." She titled the project "The Gardner Green Series."
"None of it was true, it was all made up," she says now. "It was lie built on lie built on lie, and it's still going on today."
As many lies are, it was built on a single truth. Gardner Green, born as Young Wolf, was a Cherokee man who died in 1837. His English name appeared on an 1835 census of the Cherokee Nation.
"59 years after his death," Barnes wrote, "a family stole his identity and exchanged it for the identity of their long dead grandfather in a way that might bring them personal gain."
Indeed, as Barnes found, the origins of the Northern Cherokee Nation started with a single family, the Greens, whose members mostly resided in Boone County near Columbia. They insisted they were descendants of Gardner Green and that his son — listed in the 1835 Cherokee census as Ooahhusky — was actually their grandfather, Benjamin Green.
The Green family was adamant and, as records show, persistent. Barnes uncovered 29 applications sent to the Dawes Commission in 1896, all from members of the Green family seeking recognition for their Cherokee blood. Each time, they claimed Gardner Green was their great-grandfather.
That wasn't all. Later, the Green family sought recognition for a share of a $4.5 million settlement related to a Cherokee treaty. More than 200 members of the Green family filed claims for a piece of the money.
"ALL were rejected," Barnes wrote.
Her series delved into the facts behind the Gardner Green ancestry claims, complete with birth, death, census and tribal records. The dates just didn't line up. Benjamin Green, their grandfather, could not also be Ooahhusky, the son of Gardner Green in the tribal records; for that to be true, it would require Benjamin to sire a son in 1789, more than 40 years before his own birth.
Benjamin Green also appears in the lawsuit filed against St. Louis; he is described as the first principal chief of the "Northern Band" and instrumental in the tribe's history and early unification.
To date, Barnes says she's tracked more than a dozen unrecognized tribes in Missouri alone, several of which draw on the Green family claims. But she admits that she never imagined the scale of the money involved, the millions funneled to companies across the country — that is, until the scheme wound up in the crosshairs of the L.A. Times.
And yet, despite the scandals, the Northern Cherokee Nation retains much of its official cache in major Missouri cities, at least those not named St. Louis. In August, a spokesman for Kansas City confirmed that the city's respective minority business program retains companies tied to the Northern Cherokee Nation, as well as a third Cherokee group that had also broken from the original Northern Cherokee group in the '90s. This third group, based in Mansfield, named itself the Western Cherokee Nation of Arkansas and Missouri.
One company featured in the L.A. Times' 2019 report, Columbia Gutter & Curb, is still certified as a minority-owned business by Columbia's diversity hiring program through its citizenship in the Northern Cherokee Nation of the Old Louisiana Territory. The company received more than $67 million in minority contracts.
Barnes just doesn't buy it.
"How could they not know?" she asks of the cities accepting the dubious claims. "How could they not know that something's not on the up and up. How can you think that this group just comes together in 1982 and it's a tribe? It doesn't make sense."
Barnes doesn't discount the possibility that the Northern Cherokee and similar tribes have earnest followers with genuine beliefs. But given the tribe's history, and her research, she believes "their main motivator is money in the end."
This is more than just claiming "family stories." When it comes to the Northern Cherokee, all she can see is the exploitation, a fabricated culture, and the lies spelled out in her records.
"People claiming Cherokee ancestry who don't have it is a common genealogical myth," Barnes points out. "Most people don't start fake tribes, though."
The discrimination lawsuit pending against St. Louis is still in its early stages, and it could drag on for years. Matt Ghio, the attorney representing the four companies suing the city — all based in greater St. Louis — declined to comment for this story, citing the pending litigation.
But the Northern Cherokee Nation itself isn't a party to the lawsuit. Reached by phone on a Saturday in August, Descombes is unfailingly optimistic, predicting the legal decision will reverse the city's decertifications and even bolster the tribe's case for federal recognition.
At the mention of Twila Barnes and her research into the Green family's non-Cherokee ancestry, the chief laughs and discounts her conclusions.
In Descombes' telling, the impossible grandfather figure, Benjamin Green, who is described in the lawsuit against St. Louis as the Northern Cherokee band's "first Principal Chief" actually wasn't an important figure — but instead "a very low-level, isolated person, and a few of the people might have descended from him."
And, he adds, even if there are issues with the Green family claims, those issues are irrelevant: "There are thousands and thousands of us who don't even know who Benjamin Green is."
Descombes vows to publish his own investigation into Barnes' conclusions, which, he says, will "destroy, line by line" her evidence that ties the Northern Cherokee to generations of white people baselessly claiming Cherokee heritage.
"She's as clueless as the rest of us," he charges. "We descend from our people."
Descombes is unflappably genial. In all of our interviews, he never raises his voice, never sounds flustered as he responds to the accusations that rise from damning genealogies uncovered by Barnes and the L.A. Times. For him, perhaps, this is what it means to be Northern Cherokee: to be assailed by critics, rival tribes, ignorant journalists, toxic governments — and in spite of it all, never backing down from the ownership of his own identity, the knowledge of his ancestors and of his language. He's devoted his life to it.
DANNY WICENTOWSKI/PINTEREST
(Left) A photo that Descombes claimed was captured by a Northern Cherokee citizen in a Mayan cave. (Right) The same image, as shared on Pinterest from a 2012 blog post about Hopi petroglyphs.
I bring up his translation work of ancient Cherokee prayers and rituals, and the years of web pages and posts that feature the exact same "Cherokee Prayer" he read to the tribal council on March 14. It's the one that began, "My grandfather is a fire, the earth is my mother."
At first, he doesn't remember the prayer, but when pressed, concedes that it "may not be the one I translated." Still, he adds "it doesn't matter who translates something from Cherokee into English. I'll use anybody else's if they've translated it."
Then why, I ask, did he tell his own followers that he had laboriously translated it himself? For that matter, why boast about growing up fluent in Cherokee, his decades of scholarship, his authorship of dictionaries ... only to back it up with an easily provable lie?
He has no answer. I bring up the photo of the "Mayan petroglyphs," the one he claimed to have obtained from a tribal member who had secretly photographed the carvings after smuggling a camera into the cave. Was any of that true?
After a pause, he responds, "Uh, I don't know if that picture is of that or not, he definitely got pictures, several old petroglyphs."
But the supposed photographer was just another story. I found the same photo in a 2012 blog post; the petroglyphs weren't Mayan, but carved by Hopi clans in the American southwest.
Lies on top of lies. Was he just messing with me? With everyone?
Descombes just laughs at my questions.
"I enjoyed spoofing you quite a bit back there," he tells me. "What I'm taking away from this conversation is that it's very important for you to have all the facts.
"For us," he says, "we could care less what facts you have."

Follow Danny Wicentowski on Twitter at
@D_Towski
. E-mail the author at Danny.Wicentowski@RiverfrontTimes.com