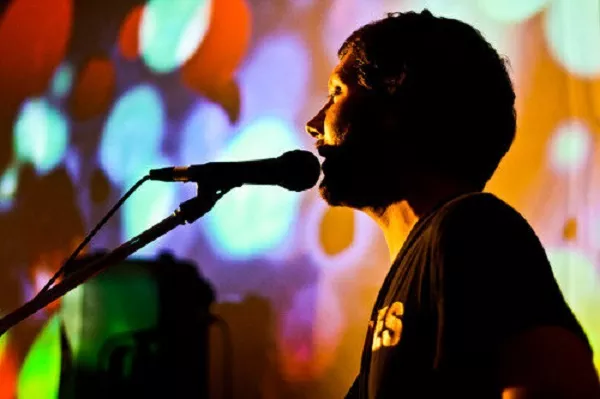 Photo by Micah Mickles
Kevin Koehler
Given his relative ubiquity on stages around St. Louis, it's surprisingly hard to put a label on guitarist Kevin Koehler. He initially made his mark as a member of the live hip-hop ensemble Illphonics and, more recently, as an apt purveyor of twang and roots music as part of the Defeated County. In his spare time, though, the 31-year-old has been tinkering with his own set of songs, recently compiled in Sound Sketches (2010-2015). As the title suggests, this is less of an album and more of a clip reel for Koehler's talents as a songwriter, instrumentalist and recording engineer. In conversation, Koehler says that "there's no actual underlying concept of an album at all. I even hesitate to call it an album for that reason; it's more of a recording of my experiments over the past five years."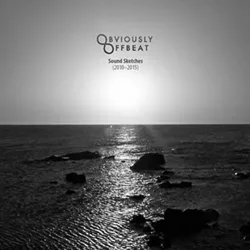 The concept may be loosely defined, but we learn a few things about Koehler on this recording: He's an optimist, a believer in the power of song, and a respectable singer/songwriter in his own right. His genre-fluidity is still an important aspect of Koehler's make-up — you'll hear traces of reggae, hip-hop and soul across these sixteen tracks. But guitar-based rock, especially a rich vein of '90s-derived grunge/metal/shoegaze amalgam, comes through most prominently. Koehler credits his older brother for hipping him to bands like Nine Inch Nails, Metallica and Nirvana at an impressionable age.
"He had a license and a car with a badass sound system and he took his little eight-year old brother around," Koehler explains. "I sat there in some sort of euphoria – that style of music is what ignited my love for music."
Those influences have been filtered through a short lifetime of absorbing various strands of musical tradition, but the guitar's prominence in these tracks, from the Wilco-esque opener "Heaven Ain't All That Far" to the power-pop pomp of the next track "Are We Home?" show fluency with the sweeter side of rock and pop forms. As a guitarist, Koehler is as comfortable laying down sharp rhythmic patterns as he is turning out a nuanced, raucous solo.
These tracks have their roots in sessions dating from 2010, when Koehler, bassist Simon Chervitz (also of Illphonics and the Defeated County) and drummer Mike Schurk (Jon Hardy & the Public) laid down basic tracks at Schurk's parents' house in Webster Groves. In the intervening few years, Koehler has added layers of overdubs, stripping out everything but the rhythm section. To his credit, Koehler chose not to overstuff the songs but used a relatively modest home recording set-up to embellish and burnish them until their true character shone through. That meant ramping up the chunky riffs in set-closer "We All Go Thru the Same Thing" and effecting his vocals to match, creating a song that wouldn't sound out of place on late-'90s alternative radio. He's a fair singer and a searching, big-hearted songwriter — songs like "Their Song" seek shared humanity through shared art and music.
The album's few instrumental passages perhaps bear the strongest sense of the "sketches" indicated in the title, but they show Koehler's dexterity and experimental strains. "Argentina" rides on a gentle, loping acoustic guitar pattern, but it's the encroaching, almost discordant ambient noise behind it that offers depth — or at least the threat of malice. Earlier in the album, "Tierra de la Nada" comes off as more of a genre exercise in both desert-noir scene setting and sand-blasted riff rock.
Koehler is unsure where Obviously Offbeat will go from here; whether it becomes a working concern with Chervitz and Schurk (who played last week's release show) or evolves with other players is an open question. For now, though, it's enough to have these songs out in the world after such a long gestation period.
"To me it's more or less been about everything outside of the other projects I've been doing, and jobs and family," says Koehler. "It's the truest depiction of who I am and what my beliefs are."

Stream the new album in full below:

<!———StartFragment———>Want your CD to be considered for a review in this space? Send music c/o Riverfront Times, Attn: Homespun, 6358 Delmar Boulevard, Suite 200, St. Louis, Missouri, 63130. Email music@riverfronttimes.com for more information.<!———EndFragment———>