Ferguson Rocks featuring Tom Morello and the Freedom Fighter Orchestra
Rage Against the Machine's Tom Morello headlined the free Ferguson Rocks show at the Ready Room on Saturday, August 8. Other performers included the Coup, Outernational and Steffanie Christi'ian Steve Truesdell captured the highlights.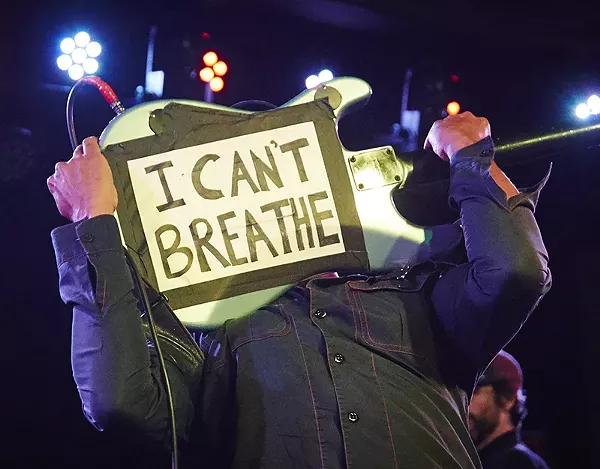 Tom Morello picking the guitar with his teeth and supporting Eric Garner.
The crowd lines up at 6 p.m. for the free show.
Local act Blank Generation opened.
Bud, one of the few protesters to attend the show.
Son of Nun let the anger at injustice flow.
Steffanie Christi'an brought a big voice to the protest show.
Outernational brought old-school punk.
The crowd at the rail digging Outernational.
Boots doing his classic "5 Million Ways to Kill a CEO."
Tom playing Black Sparticus and leading the crowd singing "This Land Is Your Land."
The famed Arm the Homeless guitar.