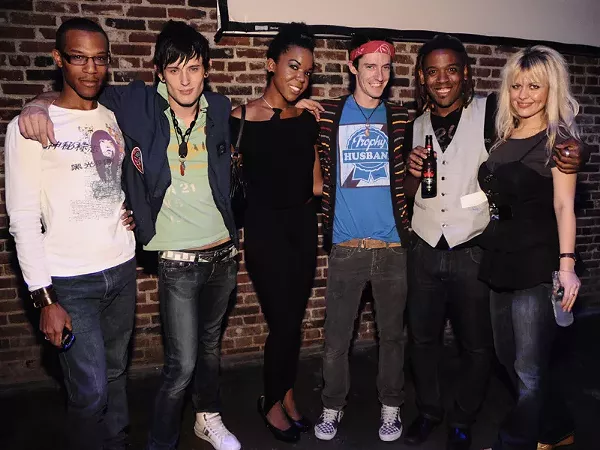 Project Design finalists, left to right: Kris Cunningham (label: Kristen Cortez), Ryan Coyne (label: Trashbsicuit), Jennifer Neal (label Jennifer Neal Clothing), A.J. Thouvenot (label: Trashbiscuit), Dwight Carter (Rock Uniform PR) and Dragana Jovic (label: Jelek)
Fashionista and Assistant Runway Coordinator for Fashion Week, Moira Dorsey.
Designer Michael Shead and fashionista Nicole Johnson rockin' the spectacles.
St. Louis based Trashbiscuit Designers Ryan Coyne and A.J. Thouvenot
Michael Drummond, designer of The Exquisite Corpse, last year's Project Design winner
Trashbiscuit designer A.J. Thouvenot and Fashion Week Fashion Director Jill Manoff
Rebecca Muehling, Megan McCalla and Jill Manoff
Designer Jennifer Neal, Project Design Finalist
Attilio D'Agostino, Executive Producer of Saint Louis Fashion Week.
ROBOTROCK, AKA Cory Davis.