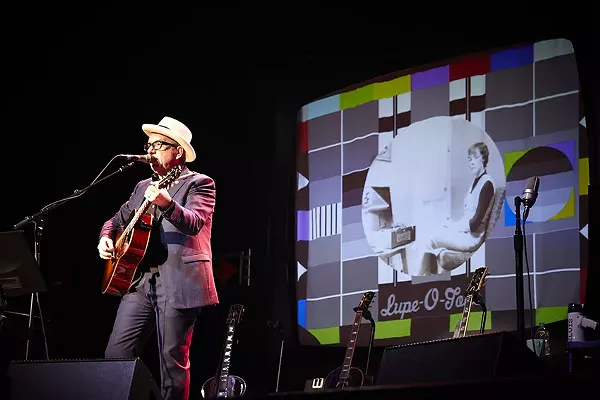 Elvis Costello last played at The Pageant in 2011.
Old videos of Elvis Costello and the Attractions played while the crowd entered.
Larkin Poe, a sister act from Atlantaa and distant cousins of Edgar Allen Poe, open up the show.
Megan of Larkin Poe on the lap steel.
Larkin Poe tearing it up.
Rebecca and Megan of Larkin Poe harmonizing.
Rebecca of Larkin Poe on mandolin.
Rebecca of Larkin Poe on lead guitar.
Stacy Lillyman first caught Elvis Costello in 1978.
Jerry "Naughty" Baugher showing off his hat.
Elvis Costello in top form.
The crowd enjoying the show.
Elvis Costello's glorious guitar.