Page 4 of 6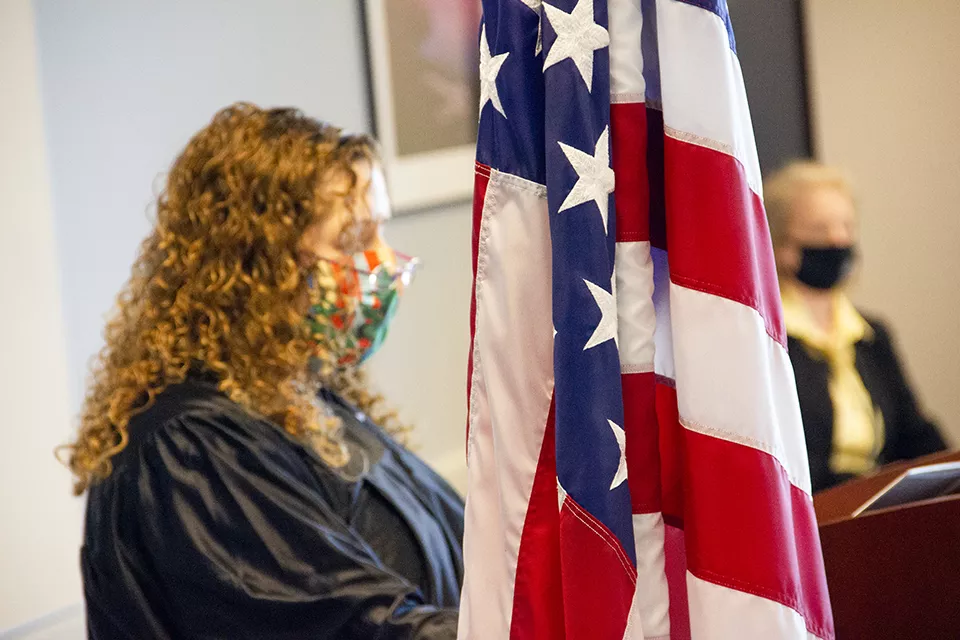 DANNY WICENTOWSKI
Dow's encounter with the criminal justice system entangled U.S. immigration law.
As Justin and Dow came to learn, her guilty plea to the theft charge had alerted immigration authorities — and triggered the visit from the ICE agents.
Although her stepfather had brought her to the U.S. as a "lawful permanent resident," complete with green card and social security number, it appeared that he never formally adopted her (or, at least, there is no documented proof to show that he did). Meanwhile, Dow's mother was in the same situation as she hadn't applied for citizenship after arriving in the states.
Until her conviction in 2013, Dow says, she had no idea she wasn't a full citizen — and even though her attorney tried to inform her about her citizenship status before her guilty plea, she says she "didn't understand" that taking the plea would be grounds for automatic deportation.
Dow's immigration status may have been exposed in a drastic situation, but her position isn't unique. Jim Hacking, a St. Louis immigration lawyer who was not involved in Dow's case, notes that decades of U.S. military presence in southeast Asia made service members marrying locals and returning home with stepchildren commonplace.
Generally, he says, "you've got a GI that falls in love with mom, brings her and kid back, but they never do the formal adoption to make her a true stepchild so as to receive U.S. citizenships."
It's not clear what Dow should, or could have, done — she'd trusted the man who had brought her to America, and having never applied for a passport or attempted international travel, she had never confronted evidence of anything else.
"It's not uncommon for parents not to do everything that they're supposed to do," Hacking says. "In the old days, things were really fast and loose when it came to adoption, but citizenship and documentation have to happen in order to perfect someone's legal status."
Hacking says he deals with a similar case every few months. Dow's parents would be far from the first to believe that being officially recognized as U.S residents made their foreign-born daughter a citizen, too. Whether that conclusion was sparked by ignorance, bad advice or negligence, the result was the same for Dow.
Hacking says he struggles with "how mad to be" at parents in these situations, but he notes that the discovery of an adult's lack of citizenship is often tied to childhood events that were out of their control, like parental deaths, decades-old adoptions and various family separations.
"To me, there has to be some responsibility, because they're your kid," Hacking says. "They should know they're not a citizen, because it means they're deportable."
It was Dow's criminal defense attorney who discovered her true citizenship status and disclosed it to the court during her 2013 guilty plea. Whether Dow truly understood what that meant — and the deportation consequences — would become a key issue in a legal battle to come. But in the spring of 2014, with Dow in jail, Justin was left to gather himself and his family for what came next. Every Sunday, he visited her in a county jail two hours away from their home. He started bringing his daughter, still young enough not to fully grasp the situation at first. Every visit, Justin wondered if it would be their last moments together for a long time.
Two months passed, and on May 6, 2014, a federal immigration judge ordered Dow's deportation.