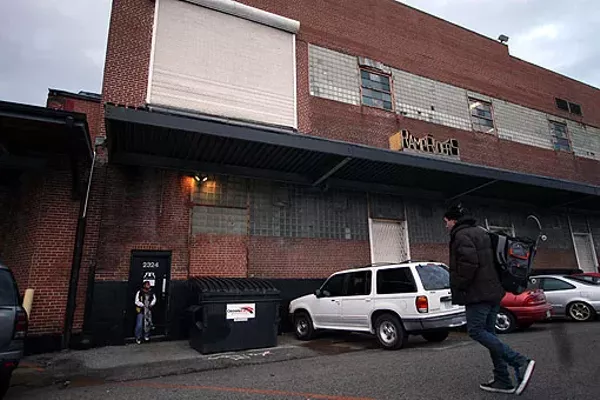 Skateboarders enter into Ramp Riders Saturday for the Deep Impact skateboard contest.
Carrie Davenport signs in Brandon Cole, 18, for the advanced division of the skateboard competition. Skateboarders paid $10 to enter the competition.
Randall Young, 16, makes sure his board is ready to go by tightening his trucks.
Skateboarders wait their turn to get practice runs in before the start of the competition.
A skateboarder flips his board up a gap during practice.
Competition organizer Willis Davenport, right, calls on all skateboarders who entered in the competition to gather around the street course. A total of 39 skateboarders entered the competition.
Competition judges, left to right, Jackson Meyer, Jimmy Golson and James Pilla evaluate skateboarders during the beginners heat. Skateboarders from each level begin with a jam session where up to six riders skate at a time.
Malcolm Meeks, 13, flips his board up a gap during the beginners heat. Meeks won first place in the beginners division.
A skateboarder flips his board over an obstacle during the singles intermediate session. After jam sessions each skateboarder from each level are given one minute to show their best tricks.
Two skateboarders take a breather after skating.
A skateboarder grinds down a rail as others skateboarders and observers look on. The judges rated skateboarders by the difficulty of tricks, overall consistency, and total amount of tricks.
A skateboarder tries to complete a flip trick over a ledge during his one minute session. This rider only tried jumping off this ledge in which he never completed a single trick.
Two onlookers raise their hands in amazement after watching a skateboarder lands a trick during the advanced jam session.
A skateboarder falls to the cold concrete floor after trying to grind down a rail during his one minute session.
Other skateboarders watch as a skateboarder board slides down a rail.
Scotty Laire, 22, collects a new deck and t-shirt after being announced the winner of the advanced division of the competition.
Skateboarders look on as Cobrangutang sets up their gear on top of a ramp for the live music portion after the end of the Deep Impact skateboard competition.
A BMX rider rides up a quarter pipe as Cobrangutang plays. Skateboarders and BMX rider were still able to ride around the park during the show.
Music gear lies across the ramp as Dude Nukem performs.
A BMX rider take a break from riding to watch the show.