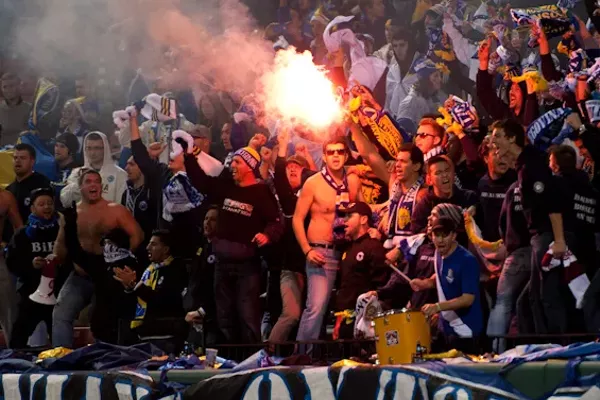 Fans light a flare in the stands.
Vedad Ibisevic, a Roosevelt High School graduate, and striker for the Bosnia and Herzegovina national team.
Sergio Aguero, one of the top players in the English Premier League recently, scored two goals for Argentina to seal the win -- and kicked a Bosnian player when the referee wasn't looking.