Amazing Heavy Metal Shirts
We spotted the 20 most creative uses of screen-printing at the Lamb of God show on May 2 at the Pageant. For non-headbangers, band names are in the captions. By Egan O'Keefe. Related:
Lamb of God Concert Pics
.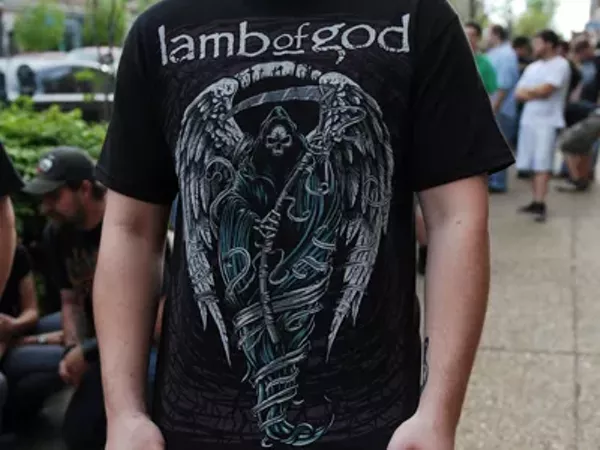 Pantera. RIP Dimebag Darrell.
Burning the Masses. What is Yoda smoking?
Euclid Media Group, LLC
Read Our Sister Publications