Adult Costume Party, St. Louis, 10/15/08
The adult costume party in the Central West End of St. Louis, on October 25, 2008. Photos by Sarah Paradoski.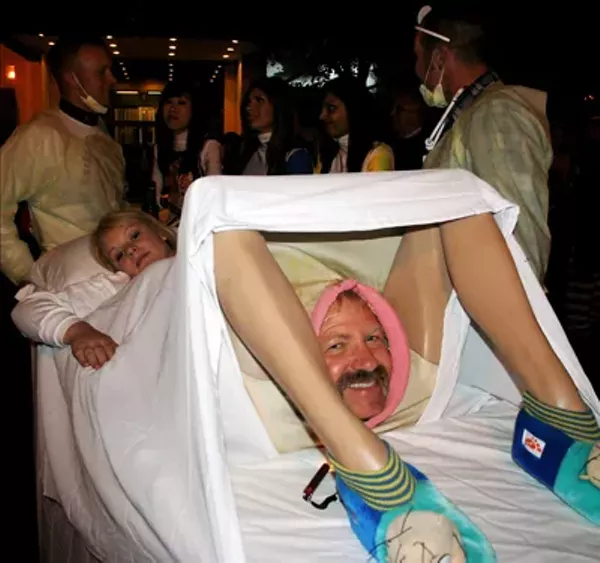 The winners of the costume contest. Crowning has never been so scary...
New-school Star Wars ladies.
Storm troopin' the festivities.
Sarah Palin works the crowd and bares her soul.
Dwight & Angela from The Office!
Bot-boy and...future femme?
The Dixie Chicks and STL police.
Old-school American Gladiators.
A crowd favorite, The Invisible Man.
Gene Simmons and the rest of KISS were among the finalists.
Giant dead guys like to quaff the beers too.
Bristol Palin struts her bump.
Lindbergh would be proud of these party/fly-boys.
Taking politics to heart.
The crowd watches the costume contest.
Don't you just kinda love those shitty, nonsensical Halloween costumes, especially when they're all slopped together in a group?