Loufest can be an intimidating affair. With some 32 bands performing across three stages and two days this year in Forest Park, some difficult decisions are going to have to be made regarding live entertainment. Do you catch indie rock darlings Spoon or the eclectic garage rock of Ron Gallo at 6 p.m. on Saturday? Nathaniel Rateliff & the Night Sweats or Lizzo at 6:30 p.m. on Sunday? And what's the deal with this cool Chuck Berry tribute, anyway?
That's where we come in. Below you will see sixteen can't-miss acts performing on this year's bill; the information found within will hopefully help you on your musical journey.
More astute readers may notice that none of the six local acts — Mathias & the Pirates, Mvstermind, Beth Bombara, Jack Grelle, 18andCounting & the Only Ensemble, and Starwolf — can be found on this list. There's a simple reason for that: Those acts are no-brainers. In fact, five of the six were among our STL 77 award winners just this past June (not to toot our own horns or anything). You should go see each of them — this is "Lou" Fest, after all — though your difficult decisions will continue in choosing between Jack Grelle and 18andCounting on Sunday.
In order of appearance, here are sixteen can't-miss acts performing at this year's fest.
Middle Kids
1 p.m. Saturday @ Enterprise Rent-A-Car Stage
With an appearance on Conan O'Brien, worldwide touring and slots at major festivals, Middle Kids has managed to accomplish most artists' five-year plans in just under seventeen months. The Sydney, Australia trio began garnering attention when its debut single "Edge of Town" was featured on Sir Elton John's Beats 1 playlist last year. The single, a dreamy slice of indie pop with a '90s-ish guitar hook, would eventually appear on the band's debut, released in February. Featuring five songs, the self-titled EP shows the group painting with a broad palette that moves from moments of folksy country to dalliances with electro-pop. —Jeremy Essig
PHOTO VIA HOLLYWOOD RECORDS.
ZZ Ward.
ZZ Ward
4 p.m. Saturday @ Bud Light Stage
Born in Pennsylvania, raised in Oregon and now based in Los Angeles, electric-blues howler ZZ Ward isn't easy to pin down. She has a mean Southern-rock streak and a convincing funk strut, but as a singer she owes as much to the pop and soul diva delivery of Adele and Amy Winehouse as Etta James (one of her most commonly cited influences). She's also savvy enough to take her time between debut and sophomore albums, and after five years, the recently released full-length The Storm hit No. 1 on the Billboard blues chart and No. 12 on rock. And Ward has won that success without losing her edge; if anything, she's taken a welcome turn for a tougher, more elemental sound. —Roy Kasten
Hippo Campus
2 p.m. Saturday @ Bud Light Stage
The Minnesota quartet Hippo Campus sounds deliberately calibrated to nab a slot at late-summer festival sets. That's not a knock: The band — whose members cut their teeth in the Minneapolis all-ages music scene — favors breezy, retro-kissed pop that's ideal for afternoon chillouts. Hippo Campus' debut album, Landmark, touches on laissez-faire indie rock ("Way It Goes"), '80s dream-pop ("Epitaph") and keyboard-freckled dance jams ("Western Kids"). What separates Hippo Campus from the fray: strong, well-crafted songwriting — and, on somber tunes such as "Monsoon," deep wells of emotional sincerity. —Annie Zaleski
Huey Lewis and the News
5 p.m. Saturday @ Enterprise Rent-A-Car Stage
Over the years, Huey Lewis & the News has performed at nearly every major venue in St. Louis, from the Fox to the Muny to the Zoo. The stalwart pop-rock group's appearance at LouFest is a first, though. While the festival traditionally caters to musicians who started their careers after the new millennium began, rocker Billy Idol proved in 2015 that nostalgia draws a crowd even at LouFest, and nostalgia is what the News has in spades. With dozens of decades-spanning hits such as "The Power of Love" and "The Heart of Rock & Roll," Lewis and his fellow kings of the '80s will unleash irresistible hooks, glorious synths and all the guitar solos you can handle.—Allison Babka
Spoon
6 p.m. Saturday @ Bud Light Stage
It was 2007's "The Underdog," ironically, that vaulted Spoon from criminally under-appreciated indie perfectionists to indie royalty overnight. Now, each new album showcases the band's simmering indie-soul tension, while its back catalog yields considerable hits like "The Way We Get By" and "I Turn My Camera On." Singer Britt Daniel's mystery accent — certainly not Texan, though the band hails from Austin — is inherently charismatic, and he and drummer Jim Eno are masters of dynamic energy: not the loud-quiet-loud of yore, but the tamped-down pressure that heats and heats and begs for release. The albums are often restrained, but the live show is not. Do yourself two favors: First, investigate Spoon's early albums, especially Kill the Moonlight and Gimme Fiction, and second, post up in front of Spoon's stage early for a good view. Expect to lose your shit.—Evan Sult
PHOTO BY TOM BEJGROWICZ
Ron Gallo.
Ron Gallo
6 p.m. Saturday @ BMI-Tunespeak Stage
A boho, word-drunk punk whose pre-show ritual is to circulate Xeroxed copies of his bio (written as absurdist free verse of course), Ron Gallo knows his Roky-Erickson-meets-Lou-Reed-meets-Dylan shtick is ridiculous. Thing is, he also knows what to do with his influences: He shreds the fuck out of his guitar and dares his audience to follow him down the withering, absurdist rabbit hole of his lyrics. His whip-smart, anti-corporate, screw-the-bourgie tirades make for thrilling rock & roll. Yeah, most of LouFest will be across the grounds Saturday for the pre-sundown Spoon set, but if you want to discover a new favorite garage rocker, Gallo more than deserves a shot.—Roy Kasten
Hail! Hail! Chuck Berry
8 p.m. Saturday @ Bud Light Stage
According to LouFest organizers, plans for a Chuck Berry tribute were already underway prior to the man's passing in March of this year. It's fair to say the loss of the father of rock & roll has raised the stakes just a bit. Working closely with Berry's family, the festival has enlisted members of the Roots, Dave Matthews Band, Spoon and more, with St. Louis' own Kevin Bowers leading a supergroup of local musicians as well. The breadth of musical knowledge and specialization from the assembled group is vast, but whether it's hip-hop, funk, indie, pop, folk or jam artists honoring him at LouFest, they all wouldn't be here without Chuck Berry. This Saturday evening event should be one of the most memorable and moving in the history of the festival. —Roy Kasten
Rainbow Kitten Surprise
8 p.m. Saturday @ BMI-Tunespeak Stage
If the band's name alone doesn't pique your interest, then perhaps the eclectic sonic smorgasbord deployed by the North Carolina quintet Rainbow Kitten Surprise will. Originally formed in 2013 by dorm mates Sam Melo and Darrick "Bozzy" Keller, the group thrives on shambling curveballs. On 2013's Seven + Mary and 2015's RKS, Rainbow Kitten Surprise explores Modest Mouse-style askew folk ("First Class," "Shameful Company"), festive campfire sing-alongs ("All That And More (Sailboat)"), gruff indie-soul ("Lady Lie") and bluesy shredfests ("Run"). —Annie Zaleski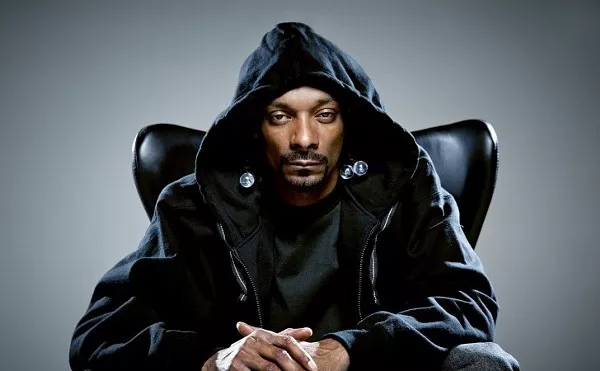 PRESS PHOTO
Snoop Dogg.
Snoop Dogg
9:15 p.m. Saturday @ Bud Light Stage
What more can be said about Snoop Dogg in 2017? The man is a national treasure, a towering pop figure who is as comfortable (and entertaining) baking treats alongside Martha Stewart for their unlikely VH1 cooking show as he is onstage izzle-ing his way through a set of smoothed-out, G-funk classics. At 45 the prolific rapper has fifteen studio albums under his belt; his latest, May's Neva Left, finds Snoop in top form, with guest appearances by everyone from Too $hort to KRS-One to Kaytranada to Devin the Dude. Suffice it to say his Saturday night set should be a hazy, smoked-out good time.—Daniel Hill
The Record Company
2:30 p.m. Sunday @ Bud Light Stage
With only one album to its name, the trio of Chris Vos, Alex Stiff and Mark Cazorla still has something to prove. Fusing its stripped-down approach with shredding harmonica, chunky bass, slide guitar and Vos' Delta blues-inspired moan (he's got a chilling falsetto), the Record Company, which formed six years ago in Los Angeles, is anything but glitzy. Recorded in a living room and intended as a demo, the band's 2016 debut, Give It Back to You, sounds as fresh as no-frills rock & roll gets. If you're looking for the next White Stripes or Black Keys, move along to another LouFest stage. The Record Company has its own fiery, unpretentious spirit. —Roy Kasten
Robert Randolph & the Family Band
3:30 p.m. Sunday @ Enterprise Rent-A-Car Stage
Though he didn't pick up the instrument until the age of seventeen, Robert Randolph's skills on the pedal steel guitar blossomed quickly enough that he was getting write-ups in the New York Times by 25 and playing with Eric Clapton by 30. It's not just Randolph's virtuosity that attracts his wide fan base, though. Randolph, along with his family band — vocalist Lenesha Randolph, drummer Marcus Randolph, bassist/guitarist Ray Ray Randolph and a revolving cast of other members — put on an electrifying, improv-heavy live show, occasionally even inviting audience members to the stage to take part in the singing and dancing.—Nick Horn
Turn the page for more amazing LouFest artists.