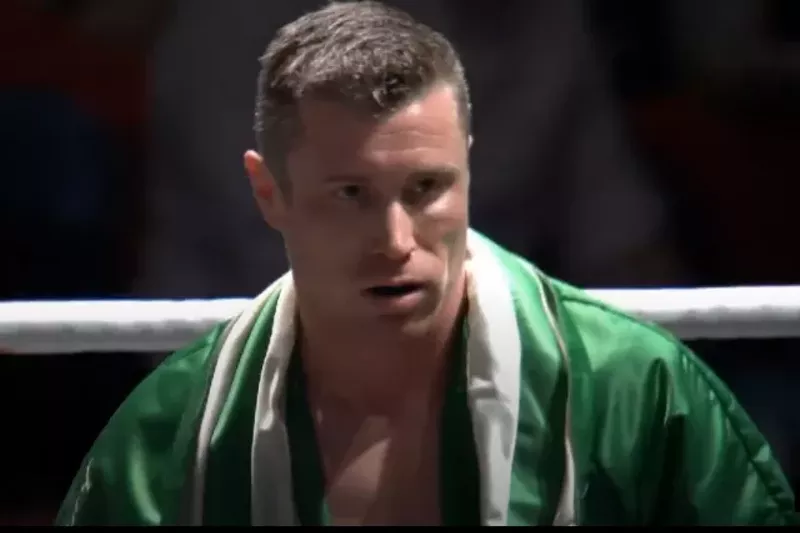 FITE TV
St. Louis police Officer Christopher Childers, shown in a screen grab from his Guns N' Hoses fight, is facing an assault charge.
A St. Louis police officer tried to tase a fellow cop who was driving their patrol car down Washington Avenue, according to new criminal charges.
Officer Christopher Childers, 34, attempted zap the female officer with his department-issued Taser on February 26 as they drove near the Thirteenth Street intersection in Downtown West. He was cited for fourth-degree assault following an Internal Affairs investigation, police say.
"The victim was afraid she would lose control of the patrol car," police said in a probable cause statement.
The document was first unearthed by
KSDK reporter Jacob Long
.
Childers was charged with misdemeanor assault and issued a summons.
The brawny veteran officer is a repeat contender in the annual Budweiser Guns N' Hoses charity event, where cops and firefighters box each other to benefit the BackStoppers.
The police department refused to comment on Childers' job status. The department issued the following statement:
Since warrants have been issued we cannot discuss this case. However, this incident was initially investigated by our Internal Affairs Division and the case was presented to the Circuit Attorney's Office for review. We have always followed this process when necessary as it relates to criminal misconduct and will continue to do so.

We welcome tips and feedback. Email the author at doyle.murphy@riverfronttimes.com or follow on Twitter at @DoyleMurphy.