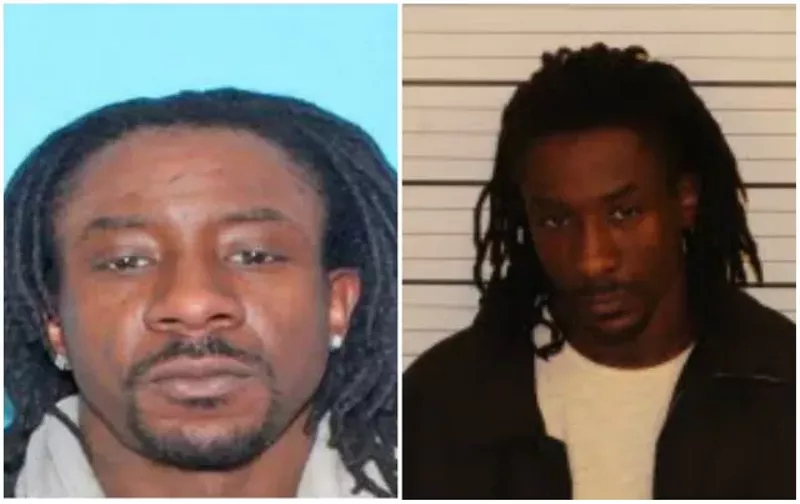 COURTESY O'FALLON POLICE/SHELBY COUNTY JAIL
Andrew McKissick was photographed (right) and booked into Shelby County, Tennessee, jail this morning.
Andrew McKissick, the husband of an
Illinois woman who was burned to death yesterday
, has been arrested in Memphis.
The 36-year-old was booked into the Shelby County Jail in Tennessee this morning after a multi-state manhunt.
McKissick's wife, 35-year-old Sherry Billups, was discovered on fire outside of her car about 7:25 a.m. yesterday near Family Sports Park in O'Fallon, Illinois. Passersby and police tried to save her, but she died there.
FACEBOOK
Sherry Billups was burned to death Monday in O'Fallon, Illinois.
O'Fallon police identified McKissick later in the day day as a "person of interest" in the case and distributed his photo and a description of the white Chevrolet pickup they believed he was driving.
He was captured at 11:05 p.m. last night in Memphis and booked into jail this morning as a fugitive from justice. O'Fallon police say his vehicle was discovered earlier. They expect to extradite him to Illinois.
We welcome tips and feedback. Email the author at doyle.murphy@riverfronttimes.com or follow on Twitter at
@DoyleMurphy
.