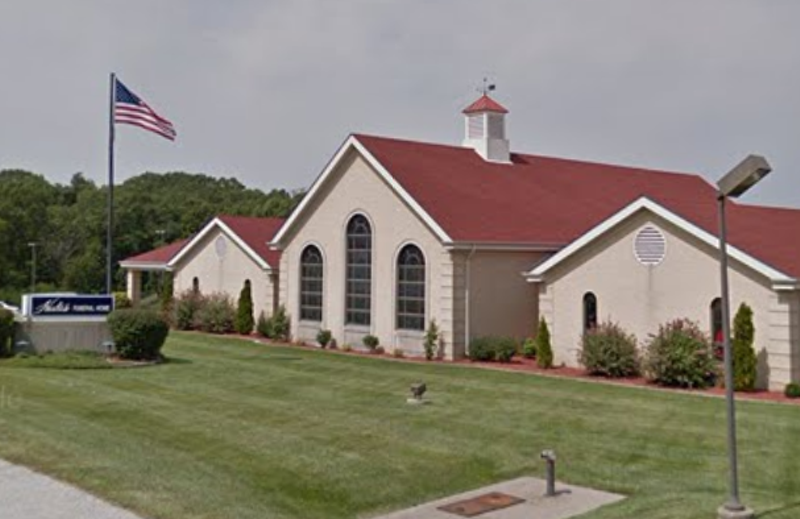 GOOGLE EARTH
Arson is to blame for an early morning fire at Kutis Funeral Home, authorities say.
The Kutis family is offering a $10,000 reward for information about whoever
set fire to their funeral home
two weeks ago in south St. Louis County.
The federal Bureau of Alcohol, Tobacco, Firearms and Explosives is investigating the March 22 fire, along with St. Louis County police.
ATF spokesman John Ham says they have sent some materials collected from the scene to the crime lab, but other parts of the investigation have turned up little.
"What we're hoping is that enough time has passed that somebody has talked — somebody has told a family member. Somebody has told a friend," Ham says.
There are three Kutis Funeral Home locations. The one targeted in the fire is at 5255 Lemay Ferry Road in Mehlville. There is not much in the way of surveillance cameras in the area. And at the time the fire was set — between 4 and 5 a.m., investigators believe — traffic was likely sparse, Ham says.
A St. Louis County police officer on patrol spotted the flames coming from the roof at about 4:35 a.m. and called it in. Firefighters from the Mehlville Fire Protection District put out the fire quickly, and investigators soon determined it had been intentionally set.
They recovered a pair of what police described as "fire-producing devices." It's not clear exactly what those devices were, and authorities have withheld details because the investigation is still pending.
No one was injured. An overnight employee was asleep in the basement at the time and is not believed to have been involved with the fire.
Ham says they're hopeful the reward will entice anyone with information to come forward. It is being offered through CrimeStoppers. The number to the tip line is 1-866-371-TIPS (8477). Authorities ask anyone who was in the area that day between 4 and 5 a.m. to call.
We welcome tips and feedback. Email the author at doyle.murphy@riverfronttimes.com or follow on Twitter at @DoyleMurphy.