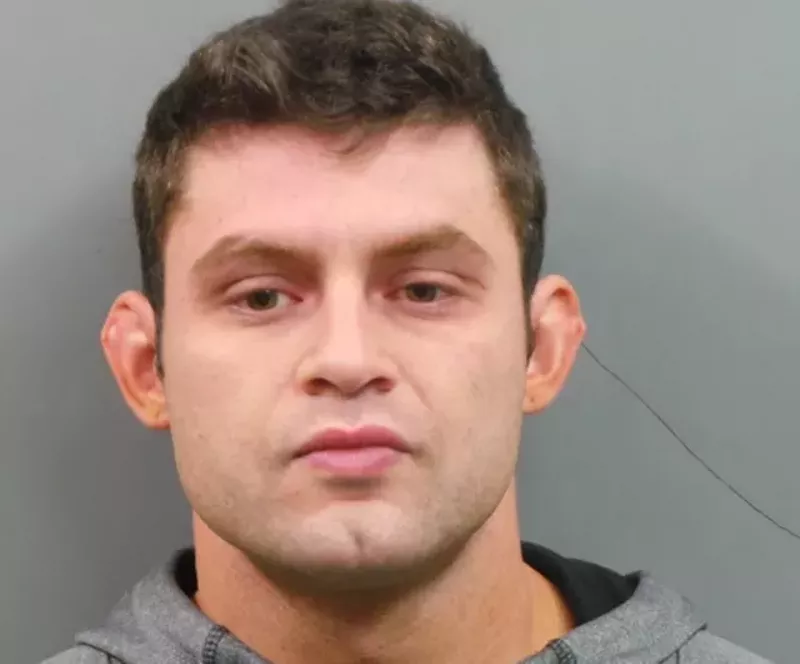 ST. PETERS POLICE
Michael Koch secretly photographed dozens of nude women, police say.
A former Club Fitness employee
who is accused of secretly photographing dozens of women in tanning booths
is facing a new charge after a former coworker identified herself from a cache of illicit pictures he posted online, authorities say.
The woman told investigators that 26-year-old Michael Koch, then an assistant manager, was her supervisor in 2017 at the gym's Wentzville location and would let her tan at work. She was seventeen at the time, and Koch wasted no time in targeting her, according to court documents.
He allegedly posted a nude photo of her to his collection on a Russian-hosted website just one day after she began working at the gym, authorities say.
Investigators uncovered 175 photos of women, including 41 believed to have been taken in tanning booths, when they searched Koch's account on the site. He was previously arrested on March 5 on two counts of invasion of privacy and one count of attempted invasion of privacy. The former coworker is the fourth woman police have been able to identify in the case.
Koch is accused of secretly photographing an ex-girlfriend during sex acts in his bedroom and a naked relative in a bathroom. A third woman told police she was tanning in 2018 at a Club Fitness in St. Peters when she noticed someone was holding a cell phone above the wall to her booth. Police say surveillance video and other employees later confirmed Koch had been in the neighboring booth.
Since news of the March 5 arrest went public, St. Peters Detective Erin O'Neal has fielded calls from 151 women worried they had been secretly photographed at Club Fitness, according to court records. Authorities say Koch was employed by the chain between 2010 and 2017 and did most of his peeping at the Wentzville and St. Peters locations.
The tanning booth photos are generally not very clear or the women's faces aren't visible, which has made identification difficult, authorities say. The former coworker and her mother, however, were able to confirm that she was among the victims, according to police.
"When she viewed the censored image, [the ex-coworker's] face became flushed, her eyes welled up with tears and she became choked up," Detective O'Neal wrote in the probable cause statement.
By that time, her photo had already been online for nearly two years. Another of Koch's alleged victims told police she felt "angry all the time" after learning the pictures of her were on the internet.
St. Peters police have asked anyone who tanned in 2016 or 2017 at Club Fitness and thinks they may have been photographed to call the department's Criminal Investigations Division at 636-278-2244, extension 3540.
We welcome tips and feedback. Email the author at doyle.murphy@riverfronttimes.com or follow on Twitter at @DoyleMurphy.