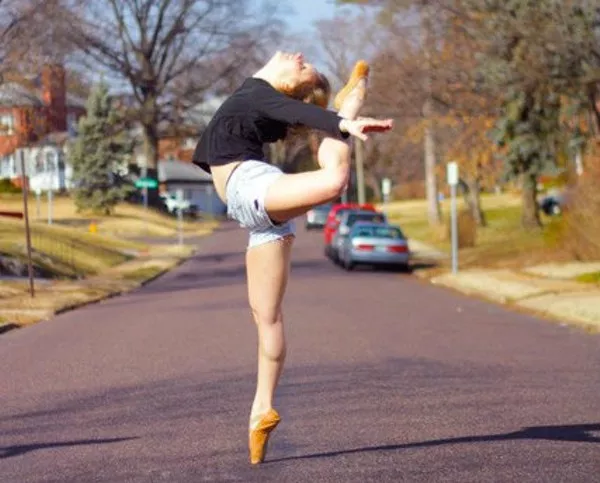 MEAGAN LEIGH PHOTOGRAPHY
Rain Stippec was shot in Soulard in 2017. Now charges against the two brothers accused in the attack have been dropped.
St. Louis prosecutors have dropped charges against two brothers accused of shooting a St. Louis dancer and a firefighter in 2017 in Soulard.
Ryan and James Hartman had been accused of blasting Rain Stippec and the unnamed fire department captain as they sat in the captain's car — but prosecutors now say they had the wrong guys.
Circuit Attorney Kim Gardner told KSDK's Casey Nolen
, who first reported the story, that a new review of surveillance video revealed that the brothers were driving past the scene at the same time the gunman could be seen walking toward the victims. Stippec, then 26, was hit multiple times in the abdomen and nearly died. The firefighter was hit in the hand, back, knee and shoulder.
"The role of the prosecutor is to pursue justice, no matter what it takes or how long it takes," Gardner told Nolen. "I'm very proud of my staff. Their work in this case is an example of the great lengths we go to ensure we are holding the right people accountable."
The Hartmans, who have been under house arrest in the long-running case, had been facing multiple felonies, including two counts each of first-degree assault.
Last July, they were scheduled for trial when
prosecutors suddenly dropped the charges
and then promptly re-filed them. At the time, prosecutors didn't explain their actions, but it was basically just a blip in the case. This time, however, prosecutors have no plans to re-file against the Hartmans.
That means investigators are back to the beginning, searching for a new suspect.
We welcome tips and feedback. Email the author at doyle.murphy@riverfronttimes.com or follow on Twitter at @DoyleMurphy.