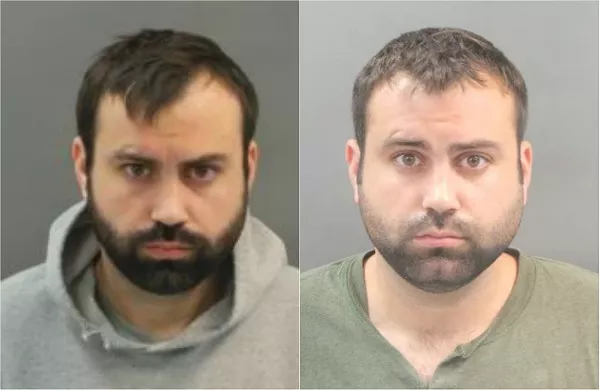 VIA SLMPD
John Wells.
St. Louis prosecutors are taking a third shot at an accused serial groper, even as they had to drop charges related to at least two alleged victims because of time limits.
The Circuit Attorney on Monday filed charges of sodomy and attempted sodomy against John Wells, a 30-year-old listed as homeless in court records. Wells is suspected of attacking women in 2017 in Tower Grove South.
He was originally arrested June 2017
in connection with four incidents. Women told police a man ambushed them, often from behind, and shoved his hand under their clothes.
Prosecutors dropped all the charges
in October 2017 and released Wells from jail because of what Circuit Attorney spokeswoman Susan Ryan would later describe as a "technical issue" with the case.
Wells was re-arrested a month later
, in November 2017, on two counts of sodomy along with misdemeanor assault and misdemeanor sexual abuse. Those charges were again dropped on Monday, but the case was quickly re-filed before Wells could be released from custody, Ryan says.
The issue, according to Ryan, was one of timing. She says one of the lead victims dealt with a medical issue that made the case's schedule unworkable. When a judge refused the Circuit Attorney's request for more time, the prosecutors were left with little choice but to drop the charges and file a new case, she says.
Asked whether the cases could have been separated to work around scheduling problems, Ryan says the prosecutor thought the current strategy was in the "best interest of the case."
The new case includes fewer charges and fewer victims. Ryan says the statute of limitations had run out for some of the incidents. The probable cause statement on Monday describes two incidents: an alleged attack on May 25, 2017, on Bent Avenue and another on June 16, 2017, on Potomac Street. In each case, Wells is accused of attacking the women while they walked down the street.
He is being held on $50,000 bail.
We welcome tips and feedback. Email the author at doyle.murphy@riverfronttimes.com or follow on Twitter at @DoyleMurphy.