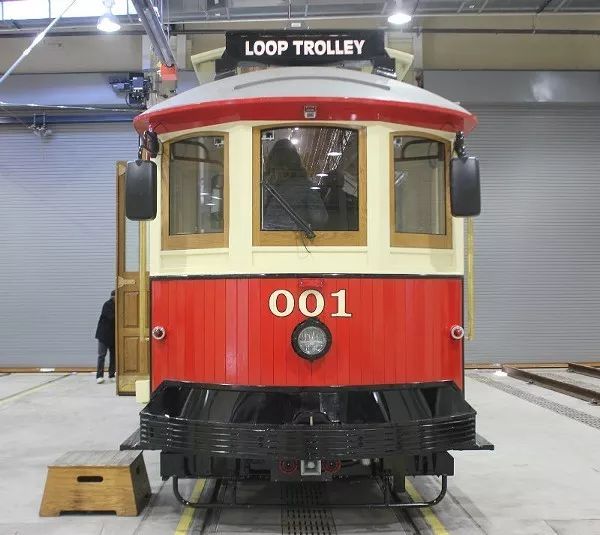 Well, the Loop trolley has been shut down since last week. As if St. Louis' Favorite Boondoggle™ didn't already have enough issues, now the silly thing isn't running at all.
For a quick recap, the opening of the retro-style tourist attraction was
delayed by years
. Then it
hit parked cars
before it was even open. Then it couldn't open
because of snow
. Then it hit
another parked car
. Then it
couldn't run on the full track
. Then it got in trouble for
honking all night
. Then one of the cars was taken out of service. But now the whole thing isn't running at all, it's been down for "system maintenance" since last week — whatever that means.
That means that the trolley started 2019 the exact same way that it started 2018: as a non-functioning, expensive embarrassment to St. Louis. And we're bummed at the thought of tourists being in town and just standing at one of the stops forever waiting for the trolley that never shows up.
The
website for the Loop Trolley
does promise that service will finally resume tomorrow (January 3) but it was also scheduled to re-open a few days ago, so take that for what it's worth.
When we want to
ride the trolley
, we always check for the latest news on its
Facebook page
first, to see if it's actually running. We'd suggest that you do the same.
Email the author at jaime.lees@riverfronttimes.com