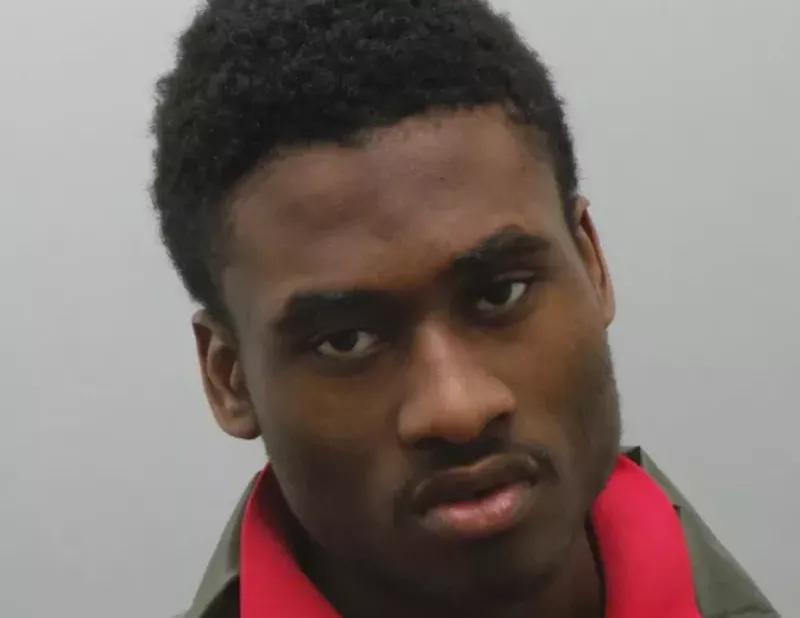 COURTESY ST. LOUIS COUNTY POLICE
Joshua Pollard stole guns from St. Louis police cars, authorities say.
A thief in search of guns knew just where to find them — cop cars.
Joshua Pollard, twenty, was sentenced to eighteen months in federal prison for stealing firearms from a pair of St. Louis County police cruisers in January.
Pollard, who lived in the city's Walnut Park West neighborhood, targeted cars near his home, smashing the windows and helping himself to a pair of AR-15 rifles and two Remington pump shotguns. He also took a .40-caliber Glock handgun from a car in St. Charles, authorities say.
When he was arrested by St. Louis County Police
in February, Pollard was carrying the Glock, and investigators found the stolen long guns in his home. He admitted he was targeting unmanned cop cars, because he knew he was likely to find weapons there, police said at the time.
He pleaded guilty in July to three counts of stealing firearms. Along with the prison term, he was ordered to repay the county $5,643 in restitution. County police said the break-ins made them rethink leaving guns in parked cruisers.
We welcome tips and feedback. Email the author at doyle.murphy@riverfronttimes.com or follow on Twitter at @DoyleMurphy.