One in ten low-income women report that they've been sexually harassed by a landlord, according to a new study by a professor at the University of Missouri-Columbia.
Rigel Oliveri, a professor at the MU School of Law,
interviewed 100 randomly selected women for the pilot study
. It's now been published in the Missouri Law Review.
The women reported harassment including being asked to trade sex for rent, lewd comments, home invasions and indecent exposure.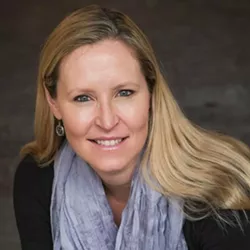 COURTESY OF MIZZOU
Rigel Oliveri.
"While the sample was limited, I think the results of this study should be a wake-up call to policymakers," Oliveri said in a press release. "Low-income women are easy prey for landlords who seek to exploit them for sex."
Earlier this year, the Department of Justice settled a case with a
north St. Louis landlord accused of harassing more than a dozen tenants
. Hezekiah Webb allegedly touched his tenants without their consent, questioned them about their sexual partners and offered to reduce their rent if they slept with him. In one case, Webb had
allegedly watched a tenant and her guests from outside the home
.
Under the terms of the settlement, Webb had to pay $600,000 and was barred from acting as a property manager in the future.
Oliveri, an expert on fair housing laws, said in the release that she hoped lawmakers would take steps to provide greater oversight of landlords.
"The Me Too movement has sparked an important national discussion about the prevalence of sexual harassment in American society and the ways in which powerful people can use their positions both to exploit their vulnerable targets and to escape the consequences of their actions," Oliveri said. "This conversation is a necessary starting point, but the focus on high-status workplaces overlooks other contexts in which sexual harassment occurs."
We welcome tips and feedback. Email the author at sarah.fenske@riverfronttimes.com