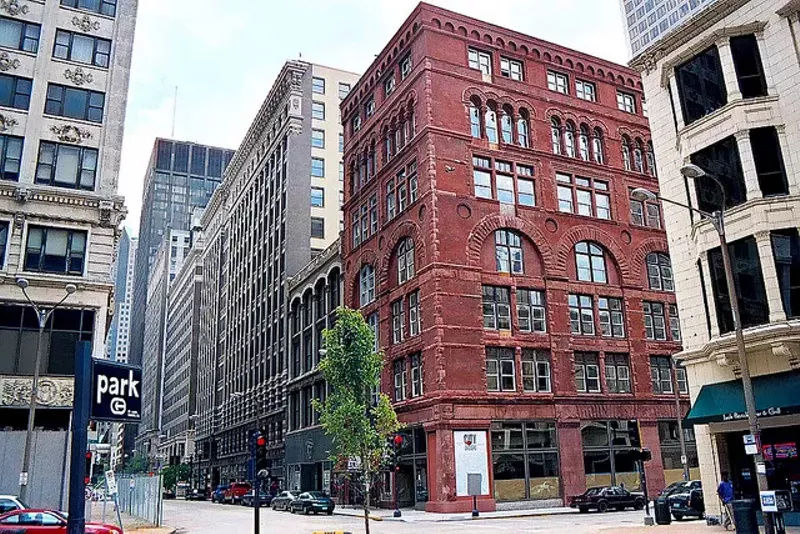 FLICKR/STEVEN MARTIN
Washington Avenue's warehouses are now home to restaurants, startups and other businesses.
We're No. 2 — and in this case, that's a really good thing.
A
new study from job and recruiting website Glassdoor
has named St. Louis the second best city for jobs in the U.S. in 2018, second only to Pittsburgh. The site made the ranking by looking at three equally weighted factors: "how easy it is to get a job (hiring opportunity), how affordable it is to live there (cost of living) and how satisfied employees are working there (job satisfaction)."
With 75,061 job openings on Glassdoor and a median salary of $48,000, St. Louis did well on the first two metrics. And when it comes to job satisfaction, we really shine: St. Louis workers giving company reviews on Glassdoor offered an average score of 3.5 on a scale of 5, the highest score in the top five and tied only with Boston in the top 10.
Hot jobs in St. Louis? Per the study, insurance agents, cloud engineers and business analysts all have opportunities galore in the Gateway City.
The site's top 10 cities in 2018:
1. Pittsburgh
2. St. Louis
3. Indianapolis
4. Cincinnati
5. Hartford, Connecticut
6. Boston
7. Memphis
8. Raleigh
9. Cleveland
10. Detroit
See
the complete study
for more details.
We welcome tips and feedback. Email the author at sarah.fenske@riverfronttimes.com