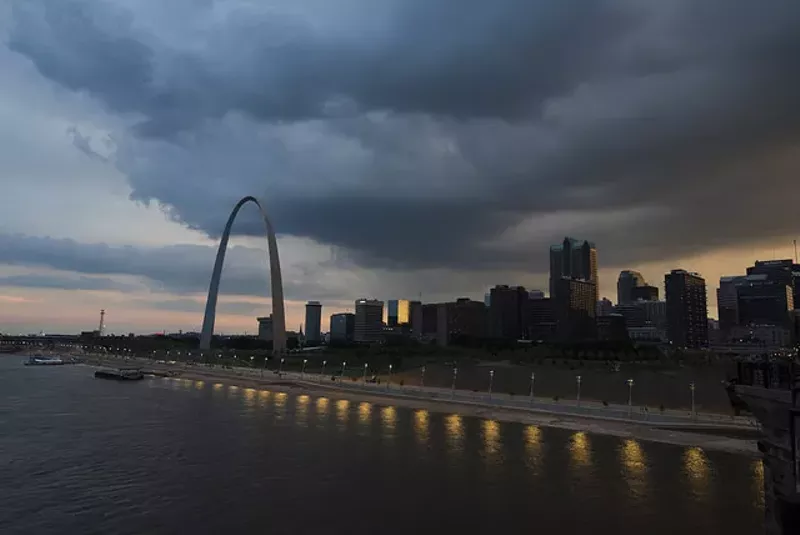 A new study suggests that California, Florida, Illinois and Texas lead the list of states driving recent migration to St. Louis.
That's true for the state of Missouri as a whole, too. A total of 19.3 percent of those looking to move to the Show Me State in the last year were from California; that's true of 20.8 percent of those moving to St. Louis.
Also showing a disproportionate number of migrants to Missouri in light of its small population base? Iowa.
The s
tudy is by ConsumerAffairs
, which looked at user information gathered from its Moving Companies Buying Guide "matching tool." A company spokesman says the website gathered data about where each user was located and where he or she was planning to move, extrapolating trends from that, from April 2017 to June 2018.
Here's
the company's chart
showing the top source of people seeking movers to St. Louis during that time period. California dwarfs the others, followed by Florida, Illinois, Texas, Connecticut, Minnesota, New York, North Carolina and Oregon (that's Alabama sneaking in there at No. 10).

And here's
the chart for Missouri as a whole
. It still shows California in the lead, followed by Illinois, Texas and Florida. It then shows Colorado, Arizona, Iowa, Kansas and Oklahoma displacing Connecticut, Minnesota, New York, North Carolina and Oregon for statewide moves:
The study also found a disproportionately high percentage of Missourians moving to Kansas. For which we'll simply blame our friends in Kansas City and leave it at that.
We welcome tips and feedback. Email the author at sarah.fenske@riverfronttimes.com