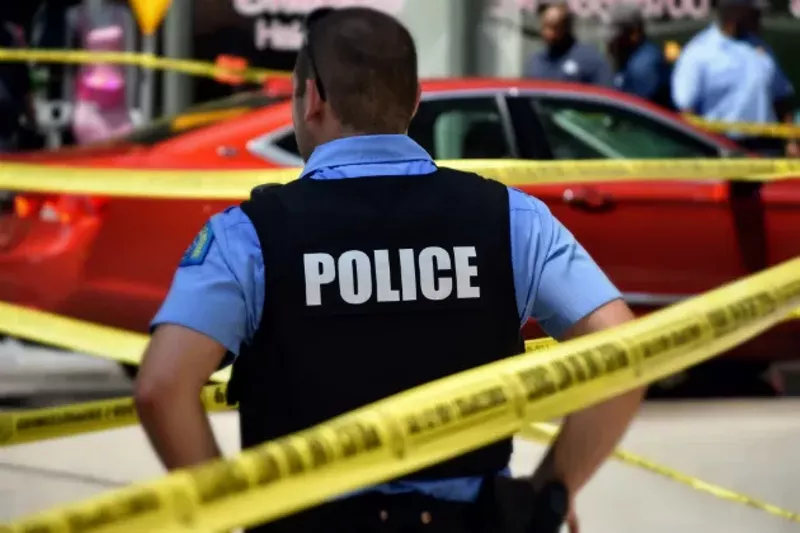 DOYLE MURPHY
St. Louis police investigated one of their own for an alleged 'rough ride.'
A St. Louis cop retaliated against a pair of people in the back of her police car, slamming on her brakes so they would smack their heads, authorities say.
Officer Lori Wozniak was charged today with two counts of fourth-degree assault.
The 47-year-old veteran officer was called on August 2 to a disturbance in south city and assigned to drive two people to the department's south patrol. According to a probable cause statement, Wozniak got pissed at her passengers, who were insulting her.
She told a sergeant she would like to drive them up to Riverview Drive and Interstate 270 — a desolate stretch of north city — and make them walk home, the probable cause statement says. She allegedly added that she planned to slam on her brakes at every stop sign — a tactic sometimes called a "rough ride."
She didn't take them to Riverview, but she did make good on the threat to brake hard, according to police. One of her passengers hit his head hard enough to gash his face above his eye, police say.
Wozniak claimed she was stopping for a dog. "The cruiser's video showed no dog crossing the road," police noted.
Word of the incident had spread in recent weeks. Without naming the officer, the St. Louis Ethical Society of Police in August called for her to be charged and removed from the police force.
St. Louis prosecutors filed the charges today. Police did not immediately respond to a request for comment this afternoon.
We welcome tips and feedback. Email the author at doyle.murphy@riverfronttimes.com or follow on Twitter at @DoyleMurphy.