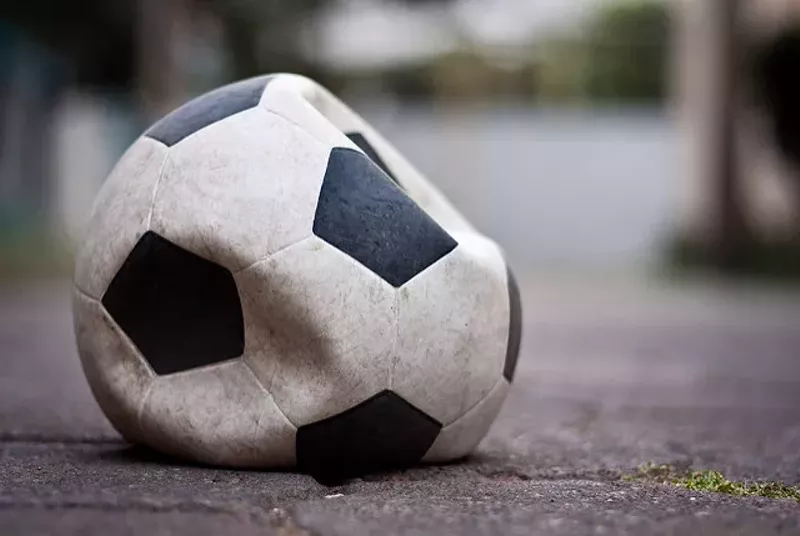 A federal judge blocked a Ladue mom this afternoon — rejecting her request for a temporary restraining order to force the soccer program at Ladue Horton Watkins High School to place her son on its junior varsity team.
The mother, identified only as "Jane Doe"
in the lawsuit filed on her behalf last week
, had argued that the coach's decision to cut her son and other juniors from the JV squad amounted to age discrimination, as well as a violation of Title IX laws governing equal access to men and women. After all, her suit argued, no similar policies govern the girls' soccer team.
At a hearing last week, U.S. District Court Judge John A. Ross heard testimony from both sides, including the head boys' soccer coach, Dave Aronberg. He came away unconvinced the Ladue had a hard-and-fast policy as the lawsuit claimed — much less that it would be age or gender discrimination if it did.
The courts have previously found that participation in school sports is "not a property right but a privilege," he noted. And beyond that, he wrote, he found Aronberg persuasive.
"Coach Aronberg stated that the JV coach preferred a smaller team and that, in any event, the program simply could not accommodate every student who tried out due to practical restrictions like the number of uniforms available," the judge wrote in summary.
"Ultimately, the goal was to fill out the teams' rosters in a manner that maximized the competitiveness of the program by devoting its limited time and resources to the players most likely to be or become significant contributors to the varsity team," he concluded. A junior "on the bubble," like Jane Doe's son, might not be as valuable to the overall program as a sophomore with the same skill level.
Overall, the judge suggested that Aronberg, not the courts, should be deciding who plays on his team.
"The court reiterates that Doe's mother and stepfather's advocacy on behalf of their son is admirable," Judge Ross wrote. "...Nevertheless, the court does not believe that John Doe's case warrants its involvement, and therefore concludes that the public interest favors the Defendants."
The judge concluded that the Ladue mom's likelihood of success on the merits of the case was small. While the lawsuit still survives, he denied the request for a temporary restraining order — which takes the case off the fast-track. And since the soccer season is already half over, that may be tantamount to victory for the school district.
In a press release, the Ladue School District praised the judge's ruling.
"The district is grateful for and in agreement with the decision for the very reasons cited by the judge in the Memorandum and Order issued in answer to the request for a temporary restraining order," it said. "The conclusion of this response states: 'The Court concludes that the Dataphase factors weigh against the issuance of a TRO. Notably, Doe lacks a legal interest in participation, the evidence suggests that there is no policy of excluding juniors, and Plaintiff is unlikely to succeed on the merits.'"
We welcome tips and feedback. Email the author at sarah.fenske@riverfronttimes.com