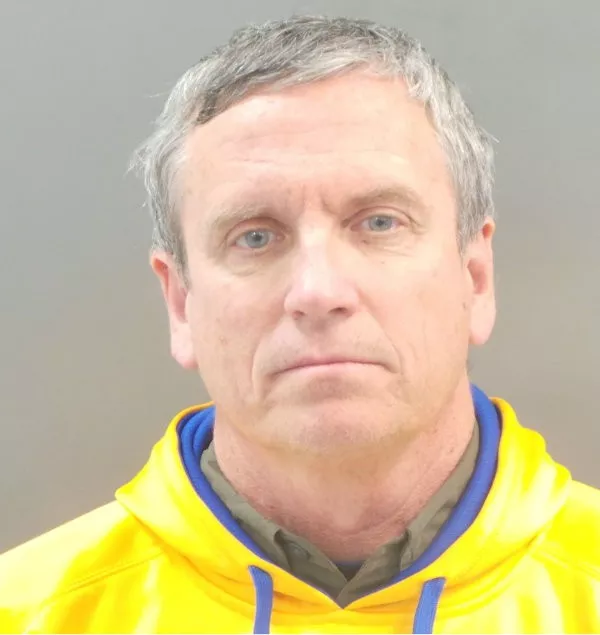 COURTESY OF ST. LOUIS METROPOLITAN POLICE DEPARTMENT
John Ryan, shown in his mugshot.
An anti-abortion activist who was charged with making a terroristic threat against Planned Parenthood's St. Louis clinic is now suing the organization and one of its employees.
John Ryan was a longtime protester at the clinic in the Central West End. But on December 31, 2016, employee Casey Spiegel reported that he'd told her there were "multiple bombs" inside the building.
Based on Spiegel's testimony, Ryan was arrested and held in jail for 36 hours on New Year's Eve and New Year's Day in 2017. He was
then charged with a felony
and, though he was released on bond, ordered to stay away from the clinic.
But a jury found Ryan not guilty at trial — and, in the lawsuit filed today on his behalf in federal court, Ryan argues he should have never been charged.
"Four witnesses overheard the brief encounter between Mr. Ryan and Ms. Spiegel and confirmed that Mr. Ryan never made the bomb threat," the suit, filed by the Thomas More Society, contends. "Videos of the encounter belied the allegations by showing no immediate reaction or emergency measures taken by Ms. Spiegel or other Planned Parenthood employees consistent with a bomb threat: Ms. Spiegel calmly walked past Mr. Ryan and into the Planned Parenthood clinic on the morning in question; there was never an evacuation of the building consistent with an effort to protect personnel from harm by a bomb. And Planned Parenthood itself later voluntarily dismissed a lawsuit seeking extension of a restraining order because it would have required an adversarial evidentiary hearing."
The lawsuit suggests that Planned Parenthood pushed the charges to keep Ryan from its sidewalks — and to bolster its efforts to pass a "buffer zone" ordinance at St. Louis City Hall. The suit notes that Spiegel attended a meeting about the ordinance, and chatted with an alderwoman about it, just days before her encounter with Ryan.
The suit also notes that even the grand jury refused to go forward with charges based on the evidence presented by the St. Louis Circuit Attorney's Office — it issued a rare "no bill." But instead of dropping the matter, prosecutors merely charged Ryan with a misdemeanor charge making the same allegation. (Such charges don't require a grand jury's involvement.)
In a statement, Ryan says he is still waiting for full vindication.
"I lived with the public label 'terrorist' for 18 months before the city finally gave me my day in court and I was completely vindicated," he said. "But thanks to the internet, that label 'terrorist' remains associated with my name. I am thankful to the Thomas More Society for its willingness to come to my aid and shudder to think where I would be if it were me alone against the system that sought to bring me down."
Planned Parenthood declined comment on the suit, saying that it has not yet been served.
Attempts to pass a buffer zone bill at St. Louis' Board of Aldermen
fell short at the very last minute in April
, though supporters hope to introduce the measure again in a subsequent session.
Editor's note: We updated this post at 5:30 p.m. to add a response from Planned Parenthood.