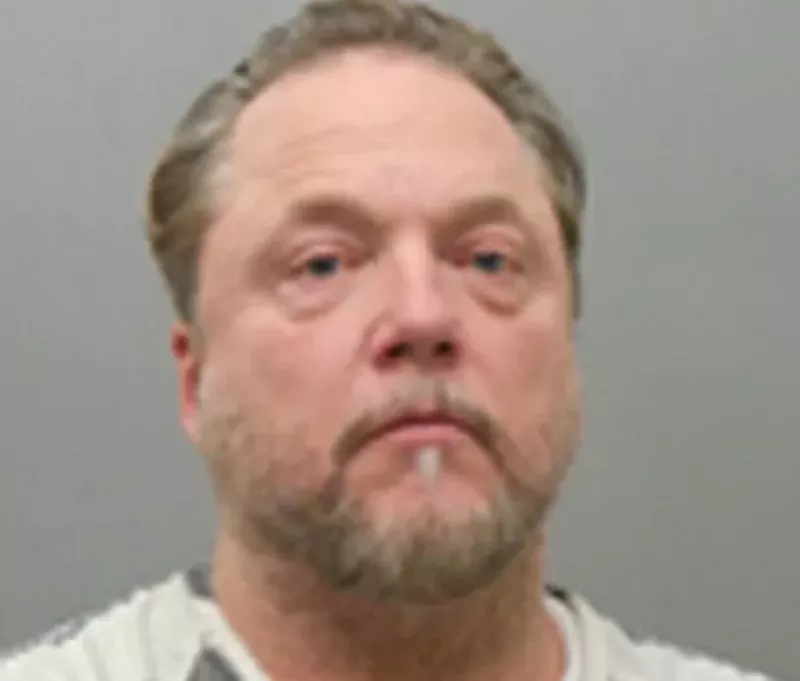 COURTESY ST. LOUIS COUNTY
Kerry Roades was sentenced to more than a decade in prison.
A St. Louis tanning executive's right-hand man was sentenced on Wednesday to ten and a half years in federal prison for his role in a violent kidnapping-for-ransom case.
Kerry Roades, 57, of Fenton was a longtime friend and business associate of Todd Beckman, the founder of TanCo tanning salons and string of other lifestyle brands. The two men also ran an off-the-books marijuana distribution scheme, parceling out shipments of 50 to 80 pounds to other dealers.
Image via BAM Brands
Todd Beckman and Roades were longtime friends.
In November 2016, Beckman sent two young brothers after a 24-year-old marijuana seller who had ripped him off. The brothers, Caleb and Blake Laubinger, snatched the man from his Maplewood home, beat him and hauled him back to Blake's house in Pacific.
There they bound him to a pole and tortured him with beatings and a Taser. Authorities say Beckman and his sidekick Roades arrived later and took turns torturing and threatening to kill the man.
The man was eventually moved to a shipping container on a rural piece of property owned by Beckman; they only let him loose after the man's parents paid a ransom. All four of the kidnappers, plus a fifth defendant, Zachary Smith, who played a minor role, were arrested in December. Beckman, Roades and the Laubingers all pleaded to conspiracy to commit kidnapping.
Roades, who was forced to switch attorneys after his lawyer was hired by the U.S. Attorney's Office, was the last defendant to be sentenced in the case. During the hearing, Assistant U.S. District Attorney John Davis described him as a shrewd operator, making him "the alpha male and the alpha criminal" among the other players,
the St. Louis Post-Dispatch reported
.
U.S. District Judge Audrey Fleissig previously sentenced Beckman to twenty years, Blake Laubinger to six and a half years and Caleb Laubinger to five years, ten months.
We welcome tips and feedback. Email the author at doyle.murphy@riverfronttimes.com or follow on Twitter at @DoyleMurphy.