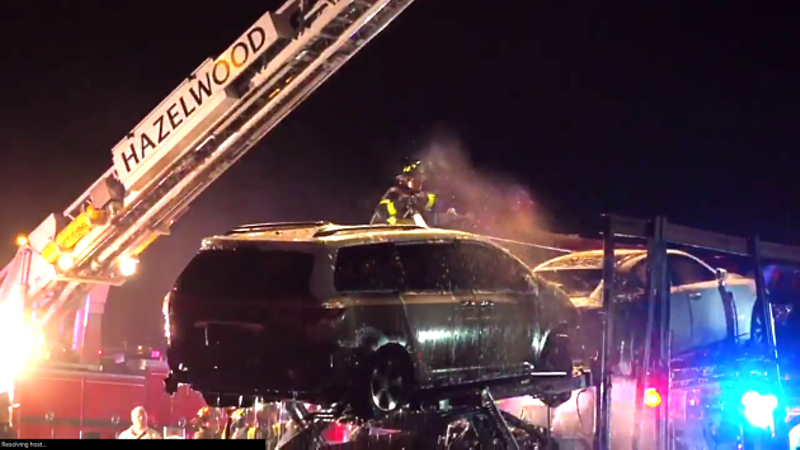 SCREENSHOT FROM VIDEO BELOW
Firefighters from Ferguson were joined by the Hazelwood Fire Department, the Florissant Valley Fire Protection District and the Metro North Fire Protection District on Sunday night to extinguish a blaze that fully engulfed a commercial trailer transporting several vehicles on Sunday night.
In a scene that can best be describe as "unfortunate," a large car-hauling trailer carrying a full load of vehicles burst into flames while traveling down interstate 270 in north county. The Ferguson Fire Department, which shot video of the incident via helmet-cam,
tells the Post-Dispatch
that the cause of the blaze is unknown at this time.
The Ferguson department says it took about an hour to extinguish the fire and that there were no injuries from the blaze.
That is, of course, unless you count those sustained by the wallets of those poor schmucks whose cars went up in smoke — that's definitely gotta hurt.
Watch tens of thousands of dollars' worth of property burn to rubble in the video below: