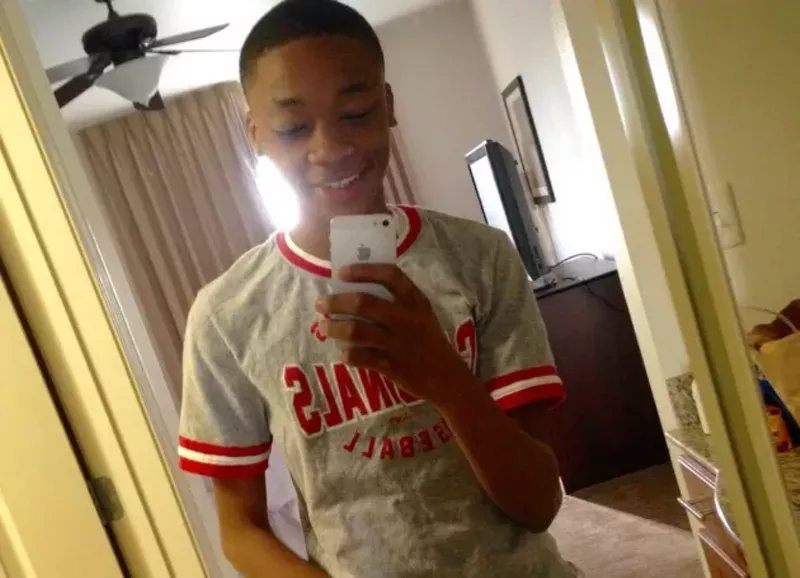 FACEBOOK
Armond Latimore was killed on his 17th birthday.
Update at 11:30 a.m. on Wednesday: Police say they have now located the Pontiac, and it was unoccupied. Their investigation continues.

A Pontiac sedan previously stolen at gunpoint was used over the weekend in the murder a seventeen-year-old celebrating his birthday, police say.
Investigators are looking for help locating the maroon 2009 4-door G8. Police say it was carjacked on August 2 from the Old North neighborhood. The owner told detectives he was parked when a black sedan pulled up next to him near the intersection of Sullivan Avenue and North Fourteenth Street.
A masked gunman pointed a pistol in the man's face and ordered him out of the car. The thief slid behind the wheel of the Pontiac and drove off.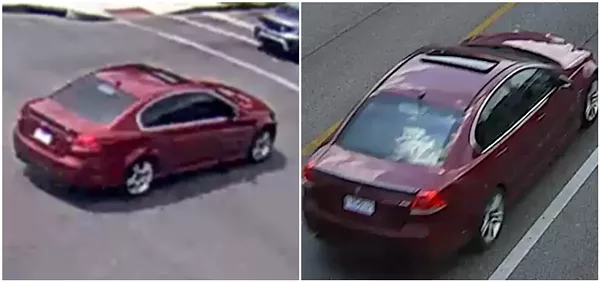 COURTESY ST. LOUIS POLICE
This Pontiac G8 was used in Armond Latimore's murder, police say.
Little more than two weeks later, on Saturday, Armond Latimore was shot dead in the 3100 block of North Grand.
As the St. Louis Post-Dispatch first reported
, Latimore had posted a tragic message on his Facebook page just one hour before he was fatally shot.
"Thru all the bullshit I den been thru I'm just glad I can say I made it to see 17," Latimore wrote.
He was shot at 1 p.m. and transported to a hospital where he soon died. His mother told the
Post-Dispatch
she had just gone to pick up ice cream for his birthday celebration.
Police initially had no suspects in Latimore's killing, but they're hopeful that finding the Pontiac will help solve the case. They ask anyone with information to call CrimeStoppers at 866-371-TIPS.
We welcome tips and feedback. Email the author at doyle.murphy@riverfronttimes.com or follow on Twitter at @DoyleMurphy.