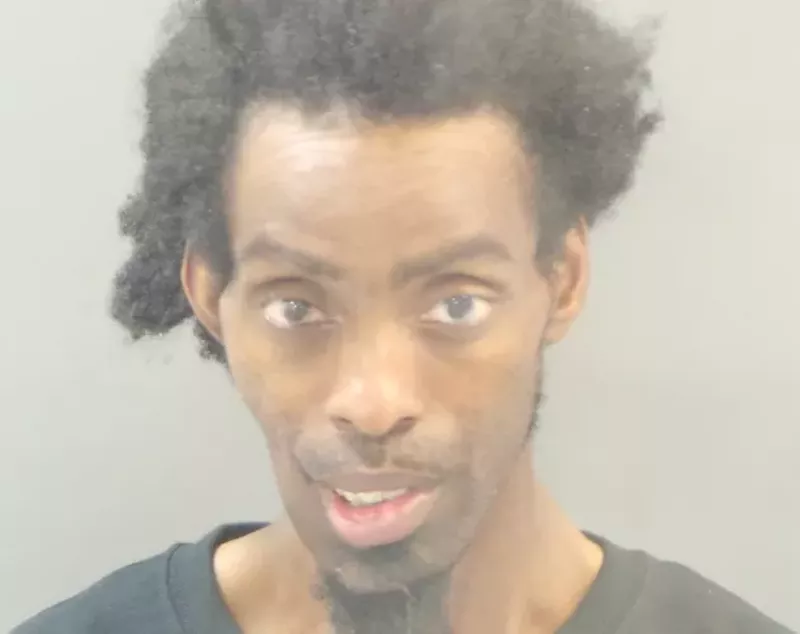 COURTESY ST. LOUIS POLICE
Danny Keyes was charged with first-degree murder.
The suspect in
Friday's killing outside the Mark Twain Hotel
knocked his victim down with the first shot, and then mocked him before firing again, police say.
"That's what you get for fighting me," Danny Keyes, 36, said before pulling the trigger a second time, witnesses told investigators.
The deadly confrontation happened about 10:45 a.m. outside the low-rent hotel at 205 N. Ninth Street, near the Pine Street intersection in the heart of downtown. Police said Keyes and the man he killed — 56-year-old James Moore of Jennings — had been quarreling recently over a third, unidentified person.
Keyes later told detectives he and Moore had fought before, and he grabbed a gun out of his room in the Mark Twain before heading downstairs on Friday morning, according to a probable cause statement written by Detective Daniel Sweeney.
Surveillance video shows the rail-thin shooter in the lobby peering through the glass front doors shortly before the deadly confrontation, the statement says.
In the video, Keyes walks out with his hand on his hip, Sweeney writes. Witnesses told police there was a struggle on the sidewalk, and then Keyes shot Moore.
DOYLE MURPHY
A St. Louis firefighter hoses blood off the street after a deadly shooting downtown.
The police bike unit has a substation a few doors north of the shooting. An officer heard the gunfire and walked out to see Keyes walking toward him with the gun in his hand, police say. The officer quickly took him into custody, and then spotted Moore down on the sidewalk. Moore died there.
Keyes was charged over the weekend with first-degree murder and armed criminal action. He was held on $500,000 cash bail.
We welcome tips and feedback. Email the author at doyle.murphy@riverfronttimes.com or follow on Twitter at @DoyleMurphy.