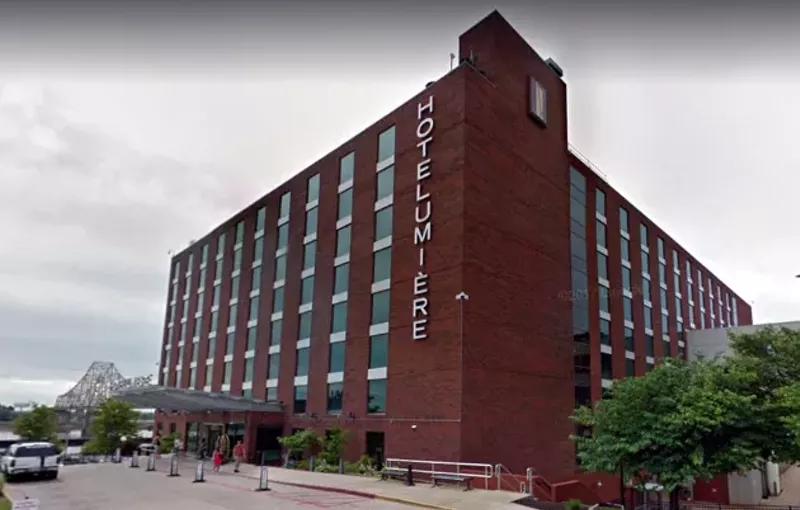 GOOGLE STREET VIEW
A boy pulled from HoteLumiere has died.
Editor's note: The story has been updated with additional information.

A boy who was pulled five days ago from a casino hotel's pool has died — and child abuse detectives are investigating.
Guests at HoteLumiere at the Arch spotted the nine-year-old on Sunday at the bottom of the indoor pool and worked frantically to rescue him. Following CPR, he was taken by ambulance to a hospital.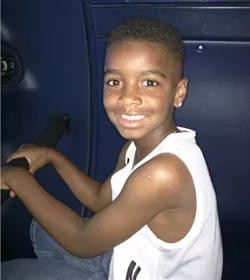 COURTESY ST. LOUIS FIRE DEPARTMENT
Edward Harris Jr. died on Wednesday, three days after he was pulled from a pool.
St. Louis police confirmed this morning that the boy, Edward Harris Jr., of the Tower Grove South neighborhood, died on Wednesday. In a news release, police said detectives from the department's child abuse unit are investigating. Police released no other details.
Harris was the son St. Louis Firefighter Edward Harris Sr., a ten-year veteran, the fire department confirmed today.
"Our hearts are heavy as we grieve with one of our own," the fire department said in a statement posted to its social media accounts.
Harris' family has asked for privacy, the department added.
We welcome tips and feedback. Email the author at doyle.murphy@riverfronttimes.com or follow on Twitter at @DoyleMurphy.