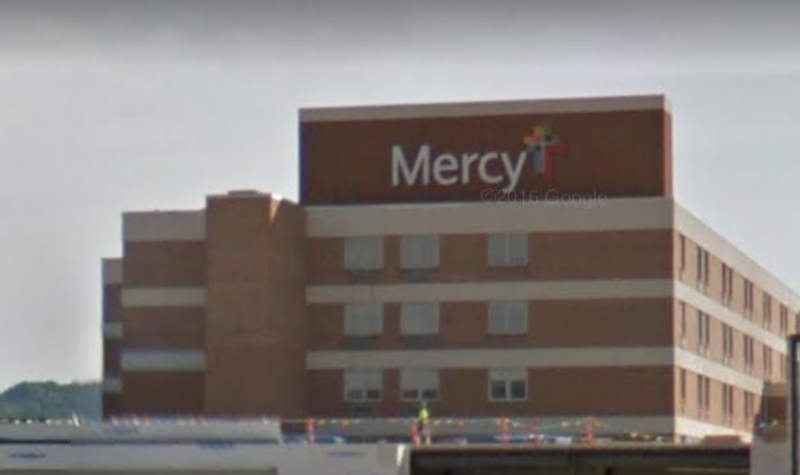 GOOGLE STREET VIEW
Mercy Hospital in Festus went on lockdown following an active shooter hoax.
With the police on his tail, a man racing through Jefferson County Wednesday night knew just what he needed — a diversion.
The suspect reportedly called Mercy Hospital Jefferson in Festus and claimed there was a gunman in the parking lot. There wasn't, but the idea was apparently to send the cops chasing after an imaginary active shooter while he sped off into the night.
"Police were in pursuit of a suspect who used that call to our switchboard as a diversion tactic,"
hospital spokesman John Winkelman told Fox 2 News
.
The call came in shortly after 9 p.m., and the hospital quickly shifted into lockdown mode. For the next hour, they waited until finally receiving confirmation from law enforcement that everything was OK, Mercy said in a Facebook post.
Ultimately, it did not work out for the prank-calling suspect, who was later arrested and admitted he was behind the hospital hoax. Little has been publicly released about him.
KSDK reports
that he was wanted on a burglary in Festus and was taken into custody in Red Bud, Illinois.
We welcome tips and feedback. Email the author at doyle.murphy@riverfronttimes.com or follow on Twitter at @DoyleMurphy.