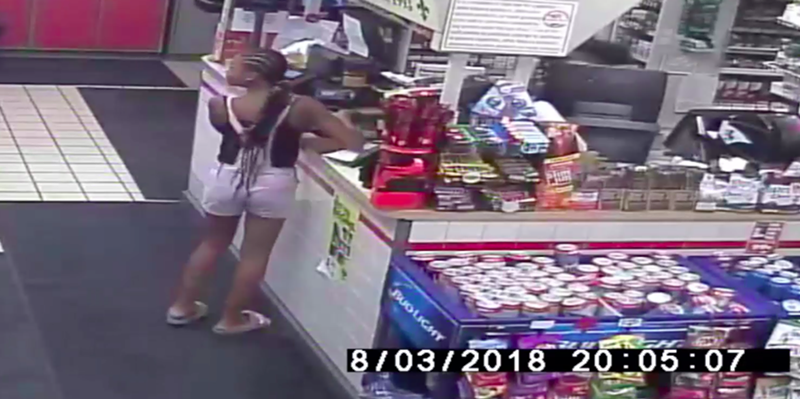 Police are seeking a young woman who they say is a "person of interest" related to an August 3 homicide in south city.
On that day, police received a 2 p.m. call for a shooting near Mount Pleasant Park 4461 Michigan Avenue). When they arrived, they found sixteen-year-old Trevon Russell, of the 3400 Block of Illinois Avenue, suffering from gunshot wounds. He was taken to the hospital, where he later died.
The video released by police this afternoon shows a young, well-groomed woman with long braids stepping up to the counter at a gas station or a convenient store. The time stamp indicates it's a few hours after the young man's death, but it's not clear if it's that accurate.
At the time, an eyewitness
told KMOV the shooting seemed to come out of nowhere
. "I was sitting there with my brother on the front porch. Because we had just got back and we got out of the car when we heard it," Cecil Valdez told the TV station. "We were walking to the front porch. Then we sat there, we were talking for about ten to fifteen minutes then we heard all these sirens coming."
Police are asking anyone with information about the young woman or her whereabouts to contact CrimeStoppers at 866-371-TIPS (8477).
We welcome tips and feedback. Email the author at sarah.fenske@riverfronttimes.com