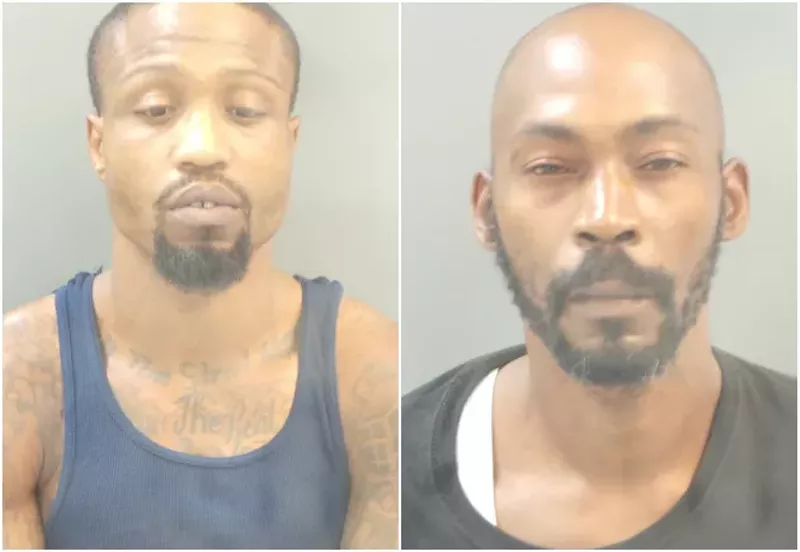 COURTESY ST. LOUIS POLICE
Durrell Anderson, left, and Maurice Whitt helped carry out a murder and kidnapping, police say.
They already got
the boss. Now, St. Louis police say they've arrested his two henchmen in a Carondelet killing and abduction.
Durrell Anderson, 33, of Benton Park and Maurice Whitt, 36, of Tower Grove East were charged on Saturday with eight felonies apiece, including murder, kidnapping and robbery in the death of Charles "Chuck" Keltz and an attack on his girlfriend.
The two men acted as muscle for 51-year-old Khamkhay Samatmanivong, who was trying to collect a debt from the girlfriend, according to court records. On November 23, 2017, Samatmanivong called the pair from in front of the girlfriend's apartment in the 7000 block of Minnesota, and they arrived shortly after.
When Keltz, 37, came outside, the three men attacked, police say. Keltz ran, but Anderson chased him around the corner onto Quincy Street where he shot him to death, Detective Lila Payne wrote in a probable cause statement. The initial attack and beginning of the foot chase were recorded by surveillance cameras.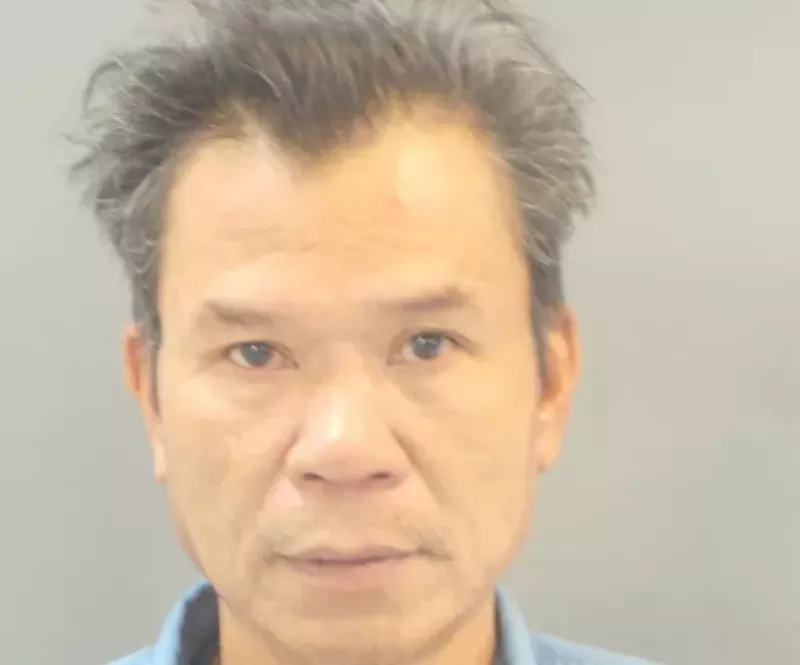 COURTESY ST. LOUIS POLICE
Khamkhay Samatmanivong is charged with murder and kidnapping.
While Anderson dealt with Keltz, Whitt kicked in the door of the apartment and searched until he found the girlfriend, who was hiding in a closet, police say.
The girlfriend told police he grabbed her by the hair, stole her purse and dragged her outside where Samatmanivong ordered her to get into his car. The three men then drove off with their captive. Samatmanivong was behind the wheel. He later told Payne the woman had taken his money without doing as promised. Details of the transaction were not publicly revealed.
As they drove, the woman says Samatmanivong told her Whitt and Anderson were going to kill her. As the car neared Red's Eighth Inning Bar on Michigan, she bailed out and ran inside to call for help.
Samatmanivong was charged on Thursday in the case. He admitted to detectives that he had called in the other men to help him collect the debt but said he hadn't planned on anyone getting killed.
All three defendants face the same felony charges. Samatmanivong, who lives in Arnold, was jailed on $500,000 bail, while bail for Anderson was $250,000 and $200,000 for Whitt.
We welcome tips and feedback. Email the author at doyle.murphy@riverfronttimes.com or follow on Twitter at @DoyleMurphy.