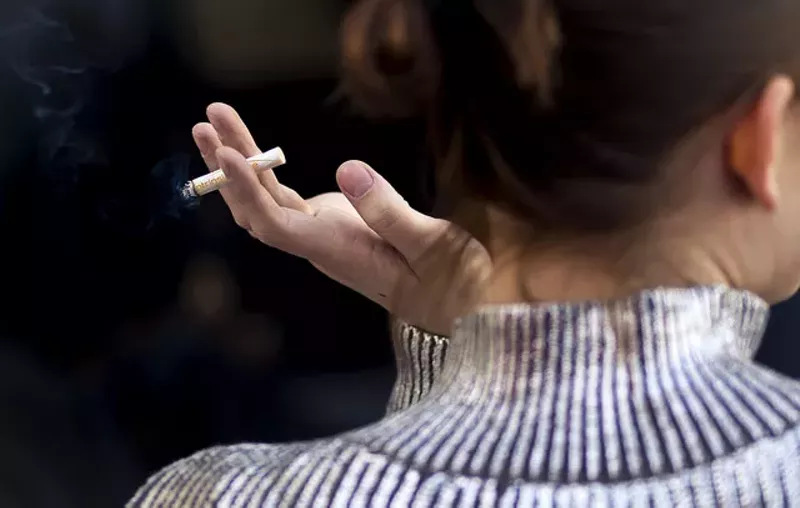 Anti-smoking advocates have turned in signatures to place comprehensive smoking bans for both St. Charles County and St. Louis County on ballots this November.
Each ban would be an amendment to the county's charter. And each would ask voters to prohibit smoking "in enclosed public places, inside places of employment, and within fifteen feet of places where smoking is prohibited."
Ben Murray, an organizer for Show-Me Smoke Free, which aims to place the amendments on the ballot, said there would be no exception for cigar clubs, hookahs, vaping, medicinal marijuana or any of the other carve-outs that have been sought in the past.
St. Louis city, for example, enacted a smoking ban in 2011 that carved out exceptions for tobacco stores and casinos. St. Louis County's current "ban," which went into effect in 2011, nevertheless allows smoking in approximately 90 bars, along with nursing homes and some hotel rooms.
"Protect every worker means protect every worker," Murray says. "Once you start going down the road of exemptions, you end up back where we started."
Advocates say they delivered more than 40,000 signatures to the county board of elections this morning.
If voters say "yes" to the amendments in November, it would also knock out smoking at the city's Lumiere casino. The right to smoke there is dependent on smoking being permitted at rival casinos in St. Charles County and St. Louis County. If those exemptions go, Lumiere's will too.
We welcome tips and feedback. Email the author at sarah.fenske@riverfronttimes.com