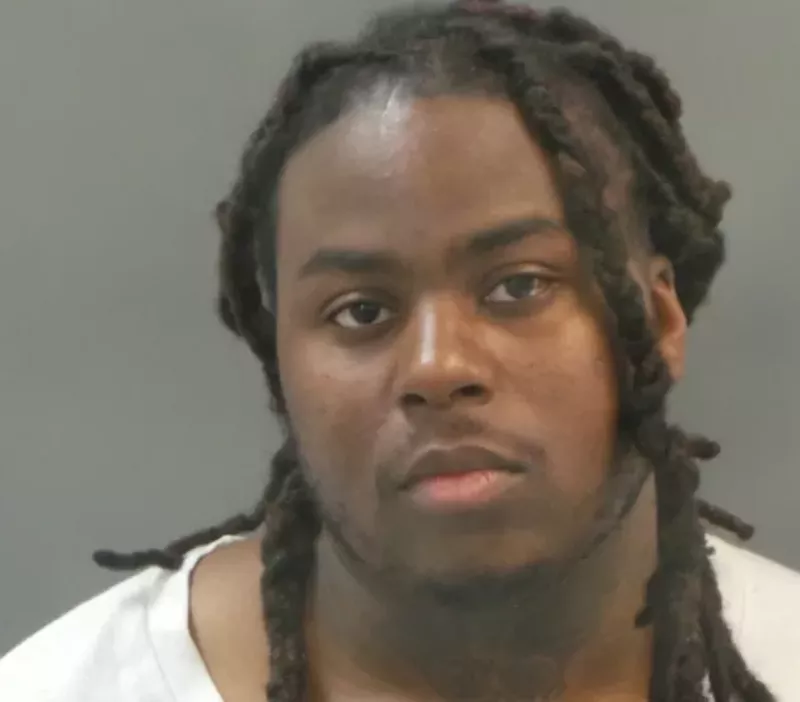 ST. LOUIS CITY JUSTICE CENTER
Darren Jerrard Alexander Jr. faces charges in two cases.
St. Louis police say the recently arrested suspect in a deadly hit-and-run crash and an unrelated robbery used to drive a silver BMW — and the car is how they caught him.
In late April, Darren Jerrard Alexander Jr., 27, had the BMW parked in the lot of a strip mall south of St. Mary's High School, police say. He and some buddies were hanging out when the property owner told them to leave or he was calling the cops, according to a probable cause statement.
The property owner later told officers he started taking pictures with his phone, and Alexander punched him the face, stole the phone and drove off in the BMW. He didn't know who Alexander was at the time, and for months, the case went unsolved.
Then, on June 8, a man named Ronald Jackson was driving in Dutchtown. He stopped at the intersection of Compton Avenue and Meramec Street and started to pull through when a silver BMW ran the stop sign and slammed into his Ford Taurus, police say.
Jackson was badly hurt — fractured ribs and a punctured liver — but his passenger took the worst of the collision. Catherine Ahrens, 68, was killed. The driver of the BMW abandoned his car and ran away on foot.
Police say they found items in the car that linked it to Alexander. He was finally arrested and charged with involuntary manslaughter and leaving the scene of an accident.
Clued in by the distinctive silver BMW, investigators were also able to connect Alexander to the April robbery, police say. Detectives showed the victim Alexander's picture, and he identified him as the man who had punched him and stolen his phone.
Alexander was charged with second-degree robbery in that case. He is now in jail, awaiting trials in both incidents.

We welcome tips and feedback. Email the author at doylemurphy@riverfronttimes.com or follow on Twitter at @DoyleMurphy.