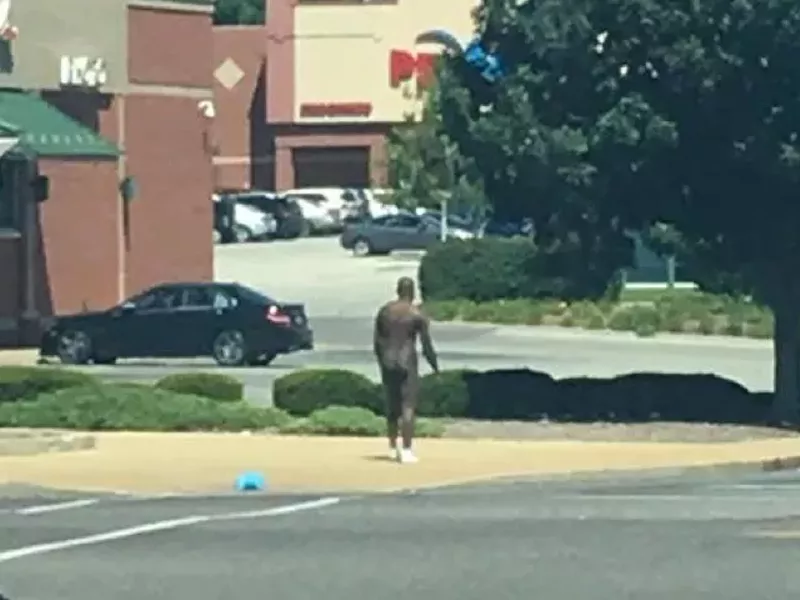 Okay, we know that St. Louis has a bad reputation as a lawless land. Our
crime rates
are high,
our leadership screws up
otherwise happy occasions and even the cops
shrug at the rules
.
But what we do have here is fun. And this guy is doing it right. Spotted an hour or so ago at the intersection of S. Kingshighway Boulevard and Chippewa Street, this new king of summer was letting it all hang out. There he was, just chillin' on the corner, minding his own damn business and letting passerby enjoy his natural form.
He sported not a stitch of clothing but he was, however, wearing shoes. Though it's only 80 damn degrees today (instead of the usual 382 degrees), the pavement is still hot. Gotta protect your paws.
Anyway, we salute you, summer man. As they say: sun's out, buns out.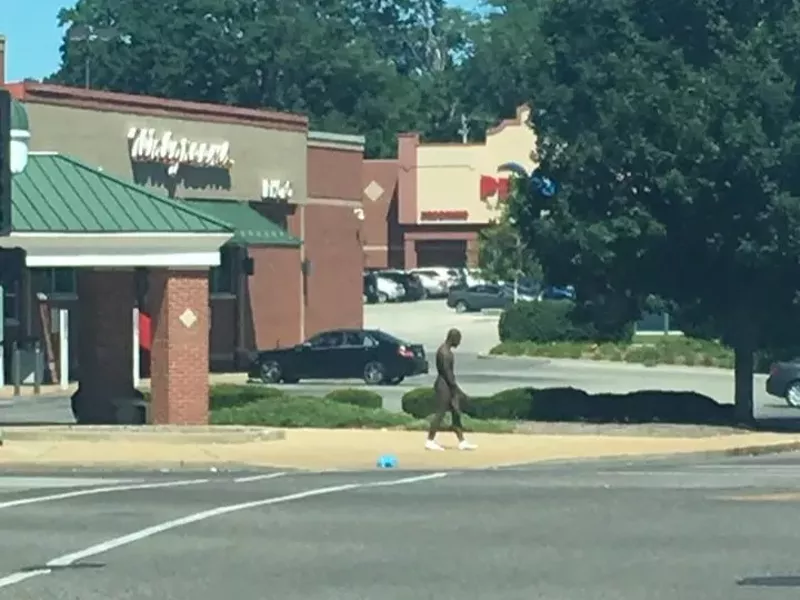 Email the author at [email protected]