LEXIE MILLER
Many children with their own signs marched alongside their families.
About 100 St. Louis residents met at the International Institute of St. Louis this afternoon to march in solidarity with refugees across the world. The march down South Grand was one of many across the nation held on June 20 for the UN's World Refugee Day.
Marchers, both young and old, wore blue and held homemade signs showing support and love for those who have fled their home countries.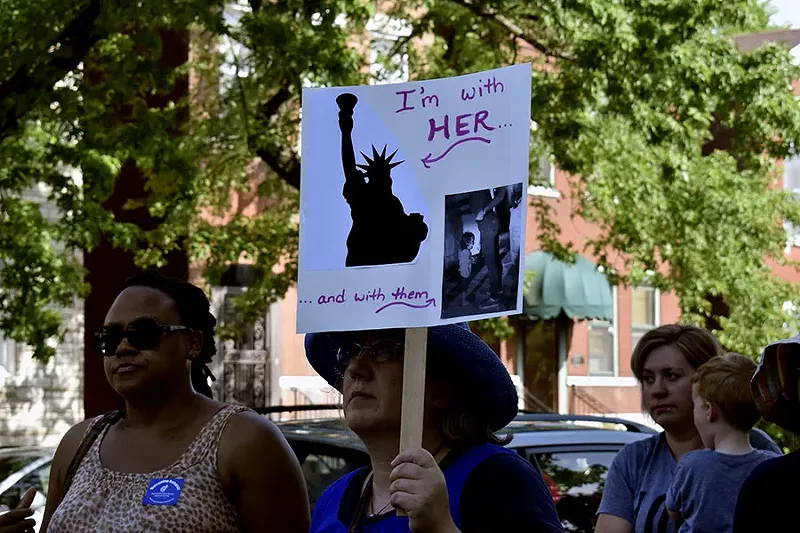 LEXIE MILLER
Several signs and T-shirts could be seen donning the Statue of Liberty.
The United Nations Association of St. Louis and the International Institute organized the march. They requested that participants stay quiet, not chanting, during the walk through the Tower Grove East and South neighborhoods as marchers headed to Rooster on South Grand.
"It's about showing your signage," an institute employees said before the march.
The international drum group Joia played music as the march made its way down the streets.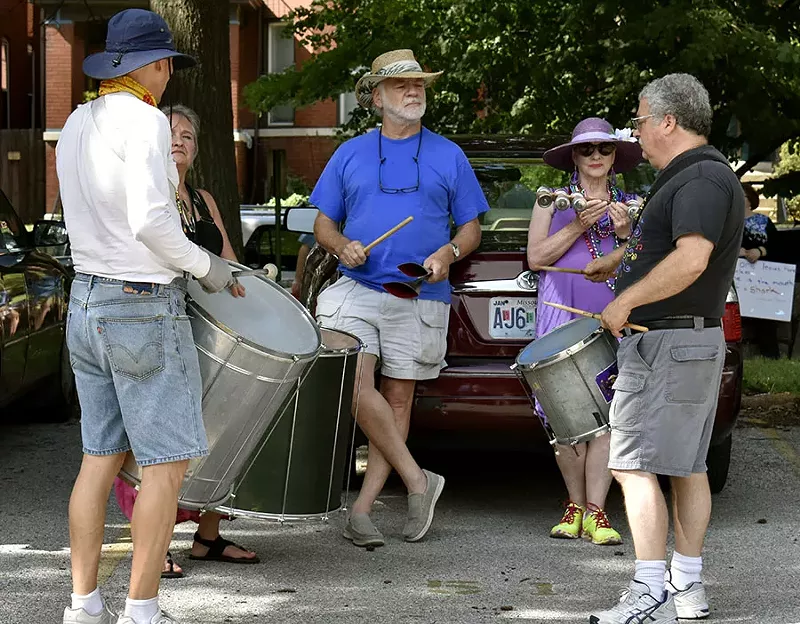 LEXIE MILLER
The percussion group Joia plays music from all over the world in St. Louis.
The group ended at Rooster, which held a fundraiser for the institute and even made a specialty cocktail for the night.
Scroll for more photos of the march.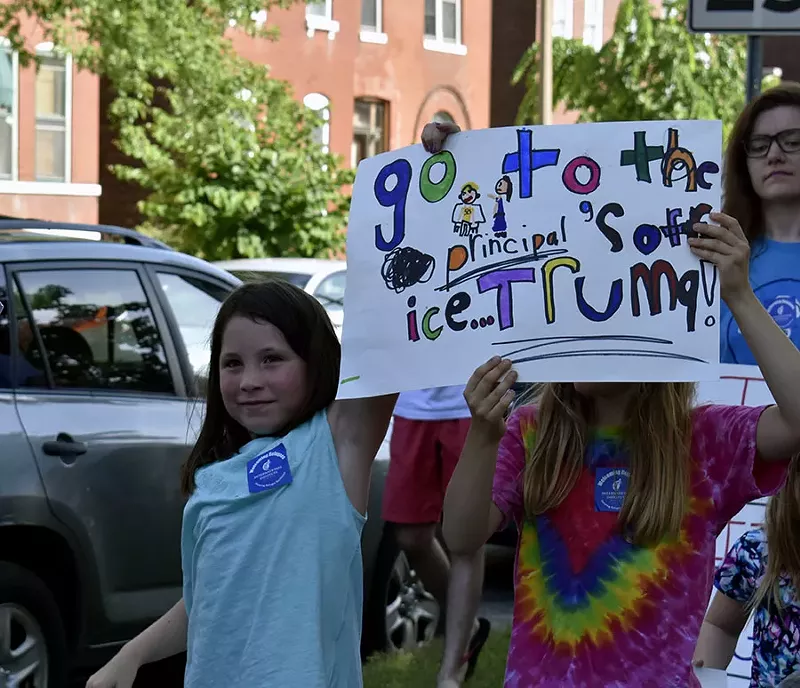 LEXIE MILLER
"Go to the principal's office...Trump!"
LEXIE MILLER
#WithRefugees was the hashtag for the event.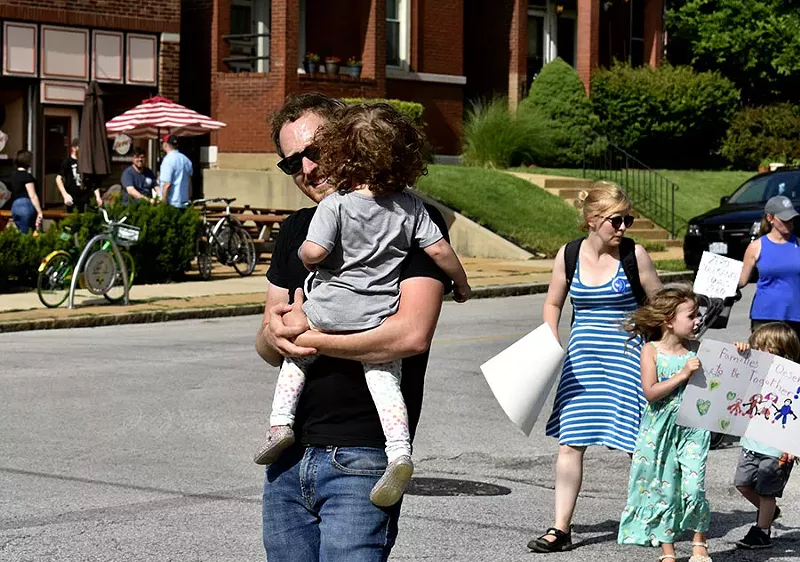 LEXIE MILLER
Even though the temperatures were high, many showed up for this event with smiles and excitement.
LEXIE MILLER
This sign could be seen all over the neighborhood.