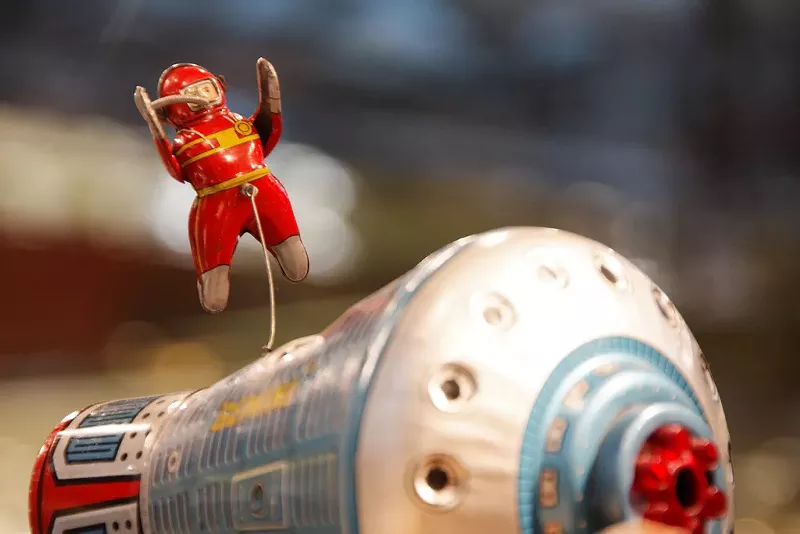 In what reads like a Tinder profile, aerospace giant Boeing promises that ain't nobody gonna satisfy NASA's desires like Boeing can with its big and powerful rocket.
On the website where it promotes its space endeavors,
WatchUsFly.com
, Boeing splashes your screen with unsolicited rocket pix and tries to get you ready for exploration with some naughty words about its massive rocket.
With a major hub located in St. Louis, it is no surprise that Boeing would spurt some classic Midwest braggadocio, but these specs have us licking our lips.
The site says,
NASA is partnering with Boeing to build the most powerful rocket of all time to carry crew and cargo deep into the solar system: the Space Launch System (SLS).
Oh yeah, so deep. Then Boeing says that its rocket can equal "the horsepower of about 160,000 Corvette engines" or "could take 22 elephants into space." Yeahhhh, that's the stuff.
Boeing wants you to forget about those silly little SpaceX games and to give all your love to big daddy instead.
"No other rocket has such power."
That's hot. Shout out to Boeing for putting the ass in as(s)tronaut. It can slide into our DMs any day.
Email the author at jaime.lees@riverfronttimes.com
Sign up for our weekly newsletters to get the latest on the news, things to do and places to eat delivered right to your inbox.