The state government may be in an uproar, with
legislators rallying for impeachment
even as Governor Eric Greitens fights for his political life. But Attorney General Josh Hawley is still finding daylight hours for the gym.
The 38-year-old Republican is party insiders' candidate of choice to take down Senator Claire McCaskill (D-Missouri). But despite being in the thick of a heated primary race and holding down what's ostensibly a full-time job as the state's top law-enforcement officer, Hawley has still surprised his fellow gym rats by showing up for lengthy workouts during peak office hours.
Perhaps even stranger? He's visiting the gym in Columbia, Missouri — a 30-minute drive from his office in Jefferson City and his legal residence.
State law says that Missouri's attorney general must live in Jefferson City. While Hawley initially tried to argue that he should be allowed to reside in his family's home in Columbia, he later acquiesced to critics, saying that he would rent a place in Jefferson City and stay there enough to make it his legal residence, even as his family's home remains in Columbia. He
faces a lawsuit
from a state resident who claims that's not good enough.
Adding possible fuel to the fire? Our source says that he has seen Hawley at the Wilson's Fitness Center at 2902 Forum Boulevard in Columbia a half-dozen times during office hours since January — and offered photos he'd surreptitiously snapped on three different occasions as proof.
The photos show Hawley lifting weights — and periodically checking his phone — on a Friday at 10:14 a.m., on a Tuesday at 10:16 a.m. and yesterday, another Tuesday, at 10:03 a.m.
Hawley's campaign spokesman did not respond to an email and a phone call yesterday seeking comment.
The source who provided the photos says he is not political (he asked that his name not be used because he sometimes has to deal with state government). But he said he was intrigued by the location in light of Hawley's claims that his residence is in Jefferson City.
He also admits he's jealous of the attorney general's schedule, nothing that he personally can only hit the gym on weekdays because he works primarily on the weekends. "Now I realize I should have been attorney general," he says.
That's not to say Hawley is living the life of Riley. With insider favorite status comes great responsibility, and some Republicans have been openly dissatisfied with Hawley's campaign. "If Hawley doesn't gear it up and get with it, he'll not beat her,"
former Senator Christopher "Kit" Bond (R-Missouri) told USA Today in February
. "I think a lot of people who want to see Hawley elected [are] wishing he'd get to work, doing fundraising and getting out and campaigning actively."
And once Hawley reported
first-quarter fundraising totals showing his campaign was lagging badly behind McCaskill's
, the sniping only increased, with one "prominent Republican strategist"
sniping to the New York Times' Frank Bruni
, "He's this young guy and he's allergic to hard work." Mid-morning workouts won't help with that impression any more
than mid-day wine shopping
.
Still, perhaps Hawley is able to get some work done even while he's at the gym. "He's always on the phone," Deep Throat notes. "It pisses people off."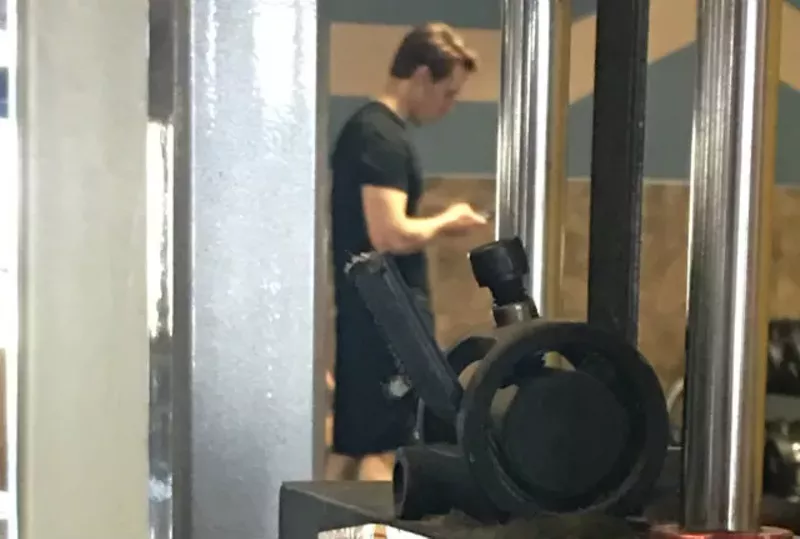 We welcome tips and feedback. Email the author at [email protected]