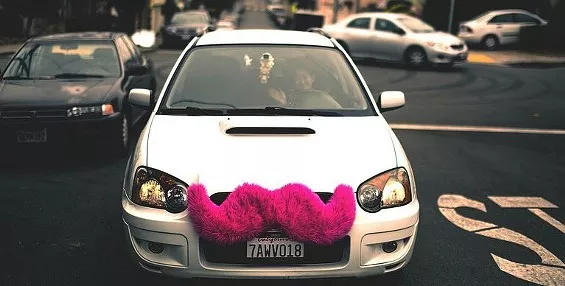 This Saturday, demonstrators across the country will take to the streets and march in support of gun reform, in a movement spurred by the Parkland school shooting that claimed the lives of seventeen students last month.
St. Louis is one of the cities participating in the event; activists will gather at Union Station at 10 a.m. and march to the Arch, where there will be speakers and performers. (
More info here
.)
Now, ride-sharing company Lyft has thrown its weight behind the event, offering $1.5 million worth of free rides to marches in 50 cities across the nation. Earlier this month Lyft co-founders John Zimmer and Logan Green wrote a letter to the students of Marjory Stoneman Douglas High School pledging their support.
"We believe there is something seriously wrong when the threat of gun violence is so frequent and real throughout our country,"
their letter
reads in part. "And like many, we are inspired by your leadership."
To claim your free ride, you must RSVP to the rally
at this link
. Ride codes will be distributed on Friday to those who have RSVPed. If rides within the company's $1.5 million commitment are yet unclaimed, Lyft will put the codes
here
on Saturday morning. (Lyft strongly recommends you RSVP if you want a guaranteed ride.)
Lyft has offered free rides to St. Louisans on many occasions, most recently f
or St. Patrick's Day
. In those cases the company teamed with a local alcohol distributor, and the purpose of the free rides was to discourage people from driving while intoxicated.
It seems unlikely that many people will be too drunk at 10 a.m. to safely drive themselves to a rally on gun reform, but who are we to judge? Shine on, you crazy diamonds.
For more info on the free rides program,
click here
.
Sign up for our weekly newsletters to get the lastest on the news, things to do and places to eat delivered right to your inbox.